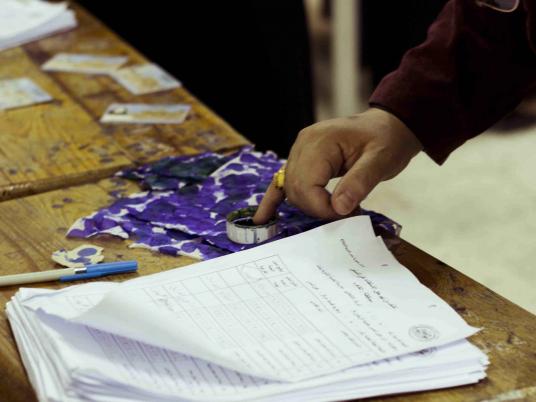 Two polling station employees were detained pending investigations, for being accused of directing citizens to vote "no" on the constitution referendum, in two polling stations east and west Alexandria.
Citizens filed coplaints against these two employees, accusing them of urging voters to vote "no," and of being members of the Muslim Brotherhood, which the Egyptian government recently declared a terrorist organization.
Meanwhile, a judicial source said that no other judges have been removed from polling stations for being accused of directing voters. The committee supervising the election however let a female judge leave and assigned another judge instead as she was reportedly feeling ill.
The total number of eligible voters in the referendum is 52,742,139 voters, spread over 30,317 sub-committees, while 13,867 judges are monitoring the project.
Voting starts from 9am until 9pm on Tuesday and Wednesday, 14 and 15 January.
Edited translation from Al-Masry Al-Youm