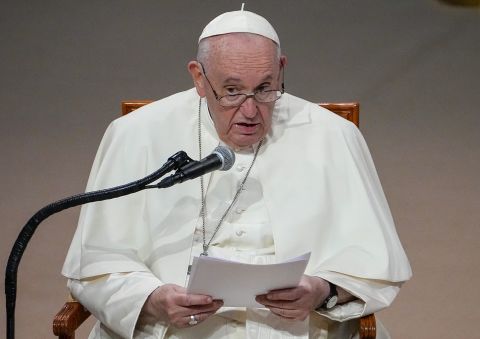 Pope Francis has arrived in Kazakhstan for a three-day visit to the country.
The Pope addressed political leaders in the capital Nur-Sultan on Tuesday evening telling them that he had come at a time of "the senseless and tragic war that broke out with the invasion of Ukraine."
On Wednesday the Pope attends the VII Congress of Leaders of World and Traditional Religions, a gathering of international religious leaders.
One religious leader who is noticeably absent is Russian Orthodox Patriarch, Kirill, who was due to meet Francis in Kazakhstan but announced at the end of August that he would not be attending.
Chinese President Xi Jinping is also due in Kazakhstan on Wednesday for separate political meetings.
The Vatican has said that there is no planned meeting between the Pope and the Chinese President.
Pope Francis told journalists on the papal plane from Rome that "he was always ready to visit China."