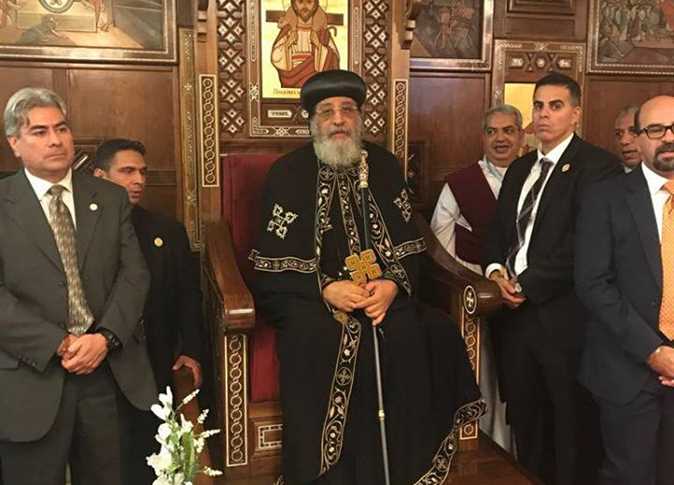 Upon his arrival to the US, Pope Tawadros II presided over the evening service at the Papal headquarters in New Jersey, on Thursday.
The service marks the beginning of the Coptic Pope's 5-week tour of northeastern US states.
Eleven bishops met Tawadros upon his arrival at the airport on Thursday.
Tawadros left Cairo on Thursday morning, accompanied by a delegation which included Bishop Dumadios, Bishop of 6 October and Oseem, Bishop Marcos, the general bishop of the churches of Hadaeq al-Qobba and al-Waely, and the pope's two secretaries Rev. Angelos Isaac and the Rev. Amonius Adel.
The visit is the Pope's first trip to the papal headquarters in New Jersey.
The pope visited the US for the first time in 2015, on the 20th anniversary of the founding of the Southern US Eparchy.
Edited translation from Al-Masry Al-Youm.