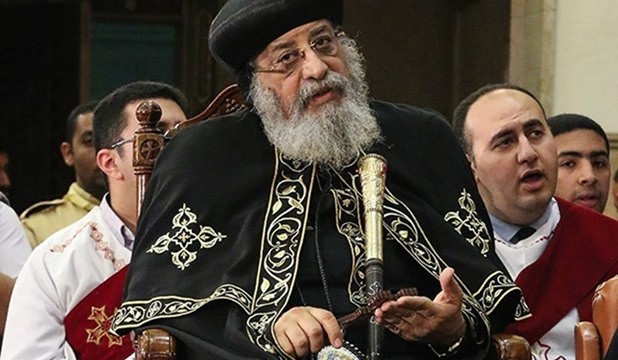 All members of the Coptic Orthodox Church in Sudan are safe, said Pope Tawadros II of Alexandria and Patriarch of St. Mark Diocese to Egypt's state-owned news agency MENA.
Clashes erupted today in several locations in the center of the Sudanese capital between the Sudanese Armed Forces and the Rapid Support Forces (RSF) paramilitary fighters.
The Sudanese army and the RSF are trading accusations regarding who started the clashes.
On April 15, 2023: Egypt's Foreign Ministry is in contact around the clock with the Egyptian embassy in Khartoum to check on the Egyptian community and missions there, saying all Egyptian citizens are safe.
In a tweet, Egyptian Foreign Ministry Spokesperson Ahmed Abu Zeid said that the missions from Al-Azhar, the Egyptian Ministry of Irrigation, the National Bank, other Egyptian consulates in Port Sudan and Wadi Halfa, the Egyptian private sector companies, EgyptAir staff and the Middle East News Agency staff are safe.