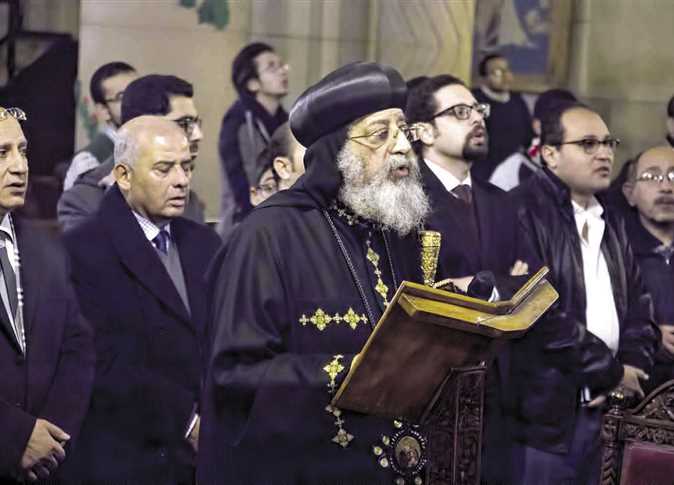 The Coptic Pope Tawadros II, of the Church of Alexandria and Patriarch of the See of St. Mark, set off to the US for five weeks beginning on Thursday, to visit various churches and Eparchies in the northern states.
Bishop of 6th October city and Oaseem city Domadius, General Bishop of Hadayk al-Qoba and al-Waili Churches Marcous, and Pope Tawadros's two secretaries Angelos Isaac and Ammonius Adel will accompany the Coptic leader on his visit.
Bishop David of New York City is also accompanying the Pope from Cairo.
Pope Tawadros will visit the Papal headquarters of New Jersey for the first time.
The Pope's first visit to the United States came in 2015, on the 20th anniversary of the Eparchy's establishment in the US's southern states.
He postponed his second visit to the US in 2017, after undergoing a surgical operation.
Edited translation from Al-Masry Al-Youm.