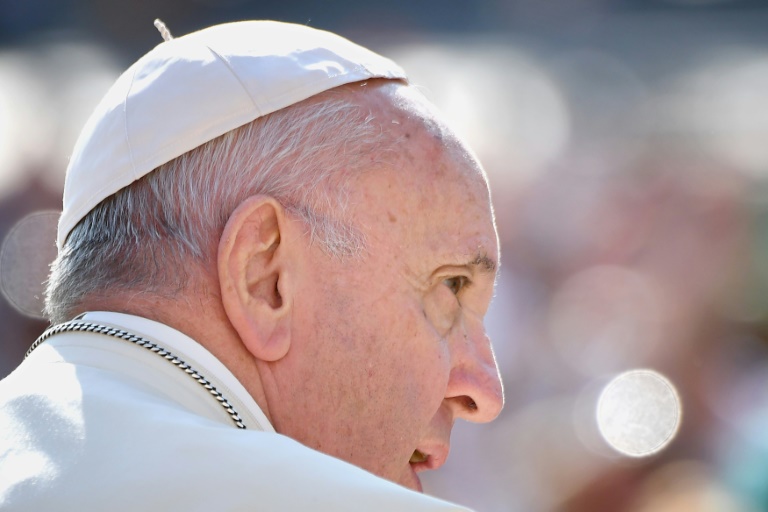 Pope Francis will meet leaders of the US Catholic Church on Thursday, the Vatican announced, after a high profile accusation that the pontiff covered up sexual abuse allegations against an American cardinal.
Cardinal Daniel DiNardo, the president of the US Conference of Catholic Bishops, will attend the meeting after saying last month he was eager to meet the pope following the scandal.
Two other conference officials will be at the meeting, as will Cardinal Sean O'Malley, the head of the Pontifical Commission for the Protection of Minors, Vatican spokesman Greg Burke said on Tuesday.
Conservative Archbishop Carlo Maria Vigano sparked a firestorm last month when he claimed Francis had personally ignored abuse allegations against prominent US cardinal Theodore McCarrick for five years.
Vigano, a former Vatican envoy to Washington, also called on the pope to step down.
Francis has so far refused to respond to the allegations.
The Vatican did not detail what the topic would be for the Thursday meeting, however DiNardo said on August 27 that the questions raised by Vigano "deserve answers that are conclusive and based on evidence".
The affair has exposed a rift in the Church between some ultra-conservative Catholics and a pope they see as a dangerous progressive more interested in social issues than traditional Church matters.
The church was also rocked in August by a devastating US report into child sex abuse accusing more than 300 "predator" priests of abusing more than 1,000 children over seven decades in the state of Pennsylvania.
On Sunday, O'Malley said the fight against child abuse must be the priority of the Church, otherwise "all of our other activities of evangelisation, works of mercy, education, are all going to suffer".