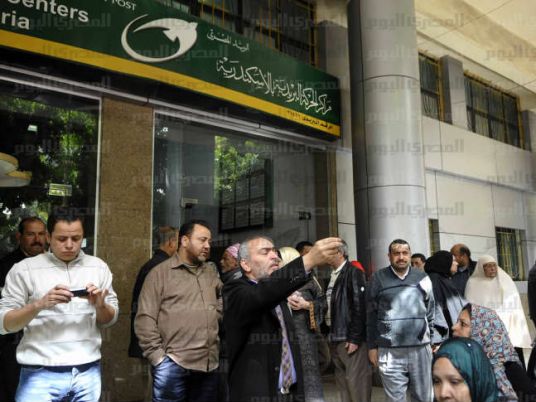 Workers at state-run post offices will begin a general strike across the republic Sunday after a meeting with Minister of Communication and Information Technology, Atef Helmy, failed to end six days of strikes.
Protesting employees walked out of the meeting early Friday after a disagreement with their bosses and the minister.
Mohamed al-Saftawy, one of the employees leading the strike, said a prior meeting by senior officials at the post office service with the minister concluded with the authority's declaring its inability to disburse the allowances demanded by the workers.
Saftawy said the strike beginning on Sunday will continue until the Egypt Post chief is removed for what he described as "his misleading statements concerning the authority's revenues and the extent of workers' strikes."
Edited translation from Al-Masry Al-Youm