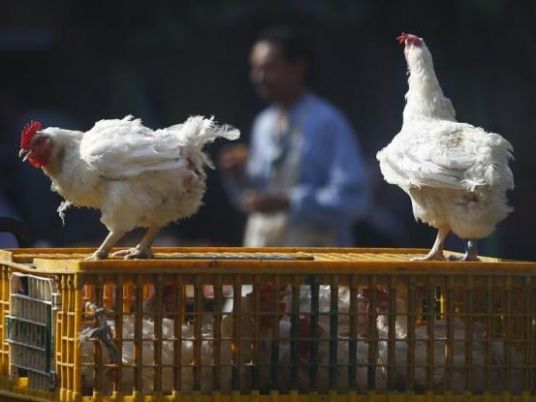 Poultry prices continued to rise in Egypt markets yesterday, with 1kg of frozen poultry costing LE44, and 1kg of live poultry for LE30.
Meanwhile, the Poultry Division in the Federation of Egyptian Chambers of Commerce said the increase of imported poultry will not reduce the cost of production.
Abdel Aziz al-Sayed, head of the division, said the government should import frozen poultry with no customs charges and sell it to lower-income citizens through the Supply Ministry.
Sayed said, however, that importing frozen poultry will not cut down on production costs, as the soaring prices of production requirements are driving poultry prices higher.
Production requirements such as feed, vaccines, gas and other supplies are imported, driving up costs. This was compounded by the flotation of the Egyptian pound in November, causing the US dollar exchange rate to soar.
Egypt abandoned its peg of LE8.8 to the dollar on November 3, floating the currency in a bold move that has since seen it roughly halve in value. The move helped the state secure a US$12-billion loan program from the International Monetary Fund.
Thousands of importers have been caught out by the devaluation, facing ballooning dollar debts after they had opened dollar credit-lines with banks.
They also face difficulties in pricing their imported goods in Egyptian pounds and have called for the government to fix the exchange rate at customs to provide more clarity.