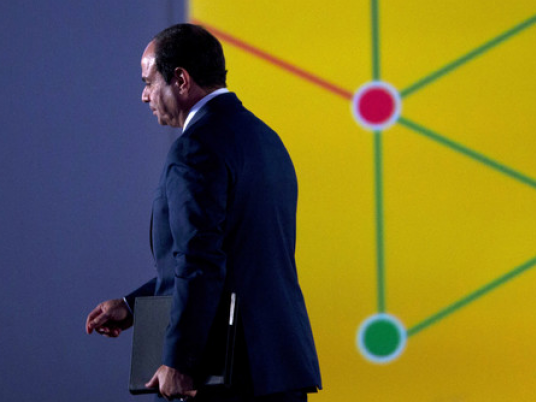 A leading international advertising company "whitewashed" Egypt's widely-criticized human rights record ahead of the March 2015 economic summit where Egypt pinned it hopes on being able to lure in foreign investors.
A campaign by The Government & Public Sector Practice (WPP) succeeded in "rebranding" Egypt's image and reducing negative reporting ahead of the Egypt Economic Development Conference, the company said in a document released on its
website
.
"The Egypt the Future campaign for the Egypt Economic Development Conference (EEDC) was the WPP response to the client mandate," the company said, adding that financial packages and investments pledged to Egypt through the conference were worth US$72.5 billion.
It, however, highlighted other gains Egypt acquired concerning negative feedback on its democratic record since the ouster of former president Mohamed Morsi in 2013.
"The proportion of negative non-economic news trended downward in the build-up to the EEDC as more media focus was put on economic issues, rebalancing the media narrative around Egypt which was heavily skewed to political issues at the outset of the program," the WPP document said.
"WPP's own comments suggest that they have worked to distract attention from the 'political' agenda in Egypt – which in recent years has been dominated by a brutal crackdown on dissent, and the handing down of hundreds of death sentences to protesters and political opponents," Donald Campbell, head of communications at human rights group Reprieve, told the Independent on Friday. "There is of course a legitimate role for firms to play in encouraging business with Egypt, but that should not come at the price of whitewashing the country's appalling human rights record."
A WPP spokesperson spoke to the Independent in response to the accusation saying, "The event was open to the media, attended by more than 1,000 journalists and widely covered from all perspectives. It is inevitable in the run-up to a major international economic conference that there will be greater media focus on economic issues."