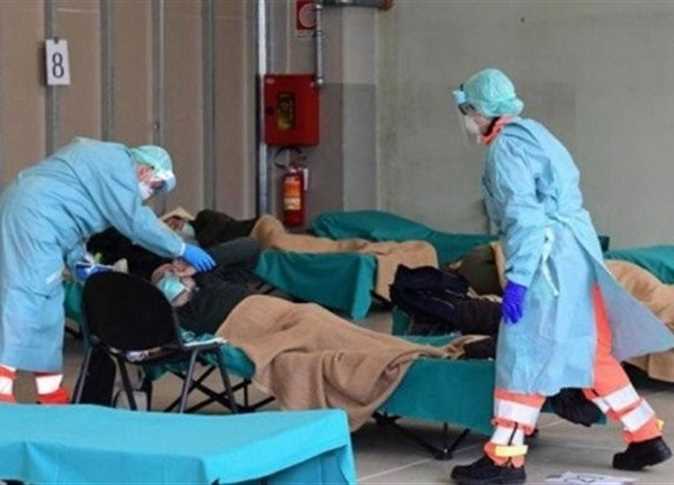 The Higher Committee for Human Fraternity (HCHF) in an online press conference held on Tuesday announced the details of its humanitarian initiative "Prayer for Humanity," which is scheduled to take place on Thursday, May 14.
Secretary General of the HCHF Mohamed Abdel-Salam called on all the peoples of the world — regardless of language, ethnicity, religion or beliefs — to turn to God by praying, fasting and doing good deeds, and to beseech God to halt the coronavirus pandemic.
He said that the Prayer For Humanity is an initiative aiming to unite humankind, transcending differences in traditions and beliefs by praying to God to rid us of this affliction.
These sentiments were echoed by personal secretary to Pope Francis and member of the HCHF Yoannis Lahzi Gaid.
Former Director General of UNESCO and member of HCHF Irina Bokova also endorsed the initiative, saying that this is a step that must be taken by everyone around the world.
"We want humanity to be united," she said, "and for a person to fear for his brother in order for us to live united and to lead our lives in a natural way. We must unite in our humanity and fear for each other and for the environment so that we can live in peace."
Secretary-General of the Arab League Ahmed Aboul Gheit also pledged his support for Prayer For Humanity.
"I welcome and accept the invitation by the Higher Committee of Human Fraternity for Thursday May 14 to be a day of prayer in the name of humanity," he said. "This call came after we found ourselves forced into temporary isolation and social distancing caused us to keep away from our family and loved ones. We now face a civil test: Either we support those less fortunate, or we risk the collapse of our societies due to selfishness and greed."
Edited translation from Al-Masry Al-Youm