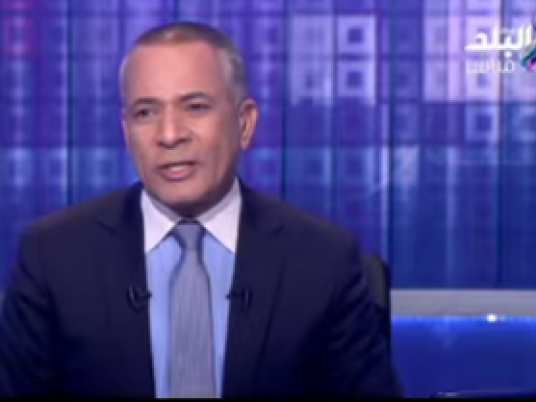 TV host Ahmed Moussa criticized Sweden's ambassador to Cairo for allegedly defending an Egyptian journalist who was briefly detained and interrogated by military prosecutors.
"The Swedish ambassador was very angry but she does not deserve to stay in our country in the first place," Moussa said Wednesday on his show on Sada el-Balad channel, referring to Charlotta Sparre's alleged defense of journalist Hossam Bahgat.
Bahgat, a human rights activist and an investigative journalist for the independent news website Mada Masr, was questioned by the military prosecution over accusations of endangering national security with false, military-related news. His arrest sparked a wide-scale outcry from press freedom advocates. He was released Tuesday, shortly after a statement from the United Nations that voiced concern over the incident.
"The Swedish ambassador is very rude and despicable and intervenes in Egypt's affairs," Moussa ranted on-air. "Had I been in the Foreign Ministry's place, I would have summoned her."
Moussa, who is known for having strong connections with Egyptian security sources, did not mention the ambassador's exact remarks, nor has the embassy published a statement from Sparre. Moussa also lambasted the United Nations and Western media for "rising up" to defend Bahgat.
"What does personal rights mean? It is defending homosexuals…do we have something like that in our country?" Moussa said.