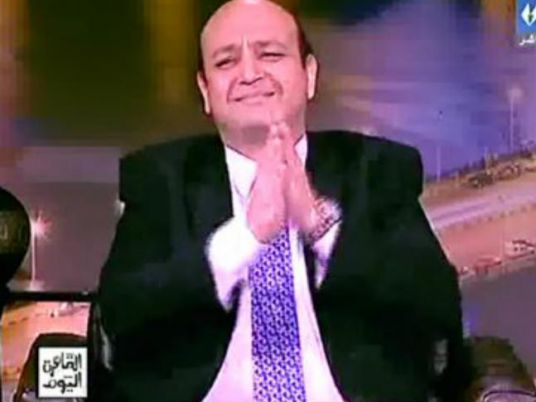 A popular media host has called on Egypt's presidency to issue a response to Mohamed ElBaradei's accusations that the government that ousted the Muslim Brotherhood in 2013 failed either to avoid violence or achieve national reconciliation.
In his show on Al-Yaum satellite channel, Amr Adib called upon the presidency and the Cabinet to react to statements by former vice-president Mohamed ElBaradei, in which he said that the authorities which ousted former president Mohamed Morsi had done away with political proposals that could have achieved national consensus and save the country from violence.
On his Facebook page on Monday, ElBaradei, who stepped down from the post of interim vice-president in August 2013, said that during the 2013 turmoil, he encouraged proposals to ensure a safe exit for Morsi, a national reconciliation and an inclusive political system, but found later that those proposals were rejected, which prompted him to resign.
"I am demanding a statement from any institution in Egypt; the presidency or the Cabinet, to respond to those statements, if nobody answers, that means ElBaradei is telling the truth", Adib said in his show.
"There are witnesses to ElBaradei's account, I am asking for a response in the nearest time", he added, noting that ElBaradei's claims suggest that the post-Morsi period could have been more peaceful, had not it been for the reaction of the army and the opposition.