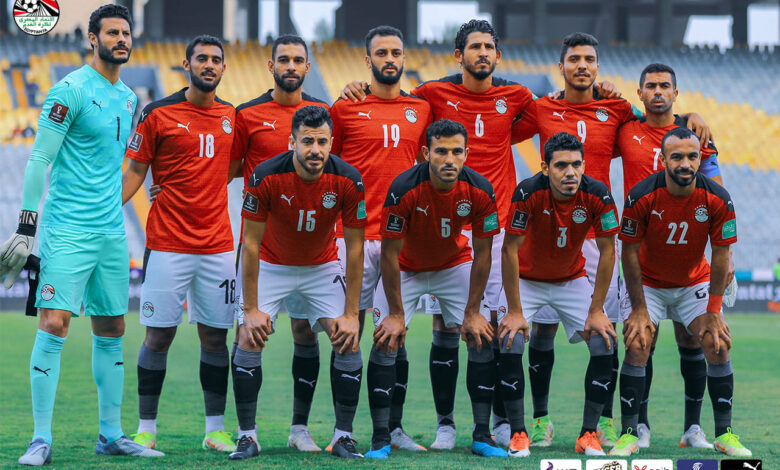 TV presenter Medhat Shalaby, called on the Egyptian Football Association (EFA), headed by Gamal Allam, to cancel playing the friendly match against South Korea, due to the disappointing performance of Egypt's national football team against Ethiopia on Thursday evening.
Egypt's national team is scheduled to face South Korea, on Tuesday, in Seoul.
"I hope we can be excused immediately from playing Korea for the friendly match. I know there is a contract with the Korean association. But it is possible to cancel the contract due to force majeure, and force majeure is the resignation of the Football Association and the coach," Shalaby said in a statement on the "OnTime Sports 2" satellite channel.
"If we go, it will be the third scandal, and we must protect the Egyptian football from the scandal. We can't go and lose by five or six goals," he added.
Egypt lost 2-0 to Ethiopia in a Thursday match at Bingo Stadium in Malawi, as part of the matches of the second round of the 2023 Africa Cup of Nations qualifiers.
The coach of the Egyptian national team, Ehab Galal, stated that his team faced some problems on the pitch against Ethiopia, during the press conference, after the match ended.
During the press conference, Galal added: "Today we faced some problems in dealing with the pitch. We played a very bad match, but there are other influencing factors that we can talk about. The team performed very bad during the first half."
"At the beginning of the match, we lost the ball in many situations and key positions and we started the game feeling comfortable, and feeling that the match was easier than players imagined," Galal continued.
"The team scored two goals scored (against us), and we made a few substitutions. Then there was little improvement in the performance, but not enough, unfortunately. In the second half, we performed better, but the Ethiopian team was well-positioned, and we lost the match, and the improvement in performance for us did not come with the expected result," Galal said.
"The rain helped them somewhat and that put pressure on us, and there was a slowdown…In the first 45 minutes, we did not deserve to win. After that, we were better, but we needed more work," Galal stated.
"So far, I have not talked to the players about anything.
There was a conversation between the two halves, but then we will have a conversation in the coming days. The match may be forgotten, and it may affect us in the coming period…This is football and we have to accept it."
This is Egypt's first loss to Ethiopia in 33 years. The last defeat of the Pharaohs was against Ethiopia in 1989 with a clean goal in the Africa Cup of Nations qualifiers.