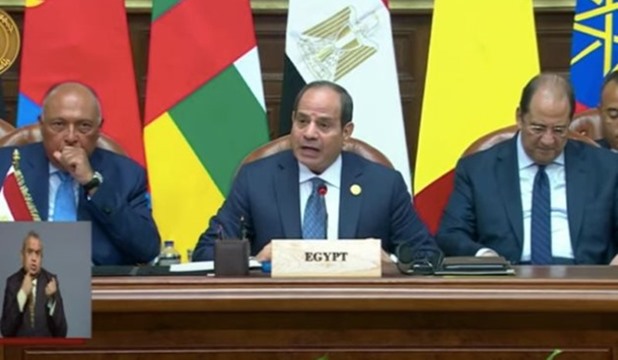 President Abdel Fattah al-Sisi praised on Sunday ties binding Egypt and Kenya and coordination with Kenyan President William Ruto on African issues with the aim of achieving peace, security and development in the continent.
During a meeting with the Kenyan president in Nairobi on the sidelines of the mid-year coordination summit of the African Union, the president cited the success of contacts and bilateral meetings between the two sides.
Presidential spokesman Ahmed Fahmy said the Kenyan leader welcomed president Sisi's participation in the event and hailed the friendship between Egypt and Kenya.
President Ruto expressed hope for pushing forward cooperation between the two countries to promote common African action in a way serving development in the continent, said the spokesman.
Fahmy added that talks between the two leaders tackled African and regional issues of mutual concern, including the developments in the Horn of Africa, as well as the Sudan neighbors' summit which Egypt hosted a few days ago.