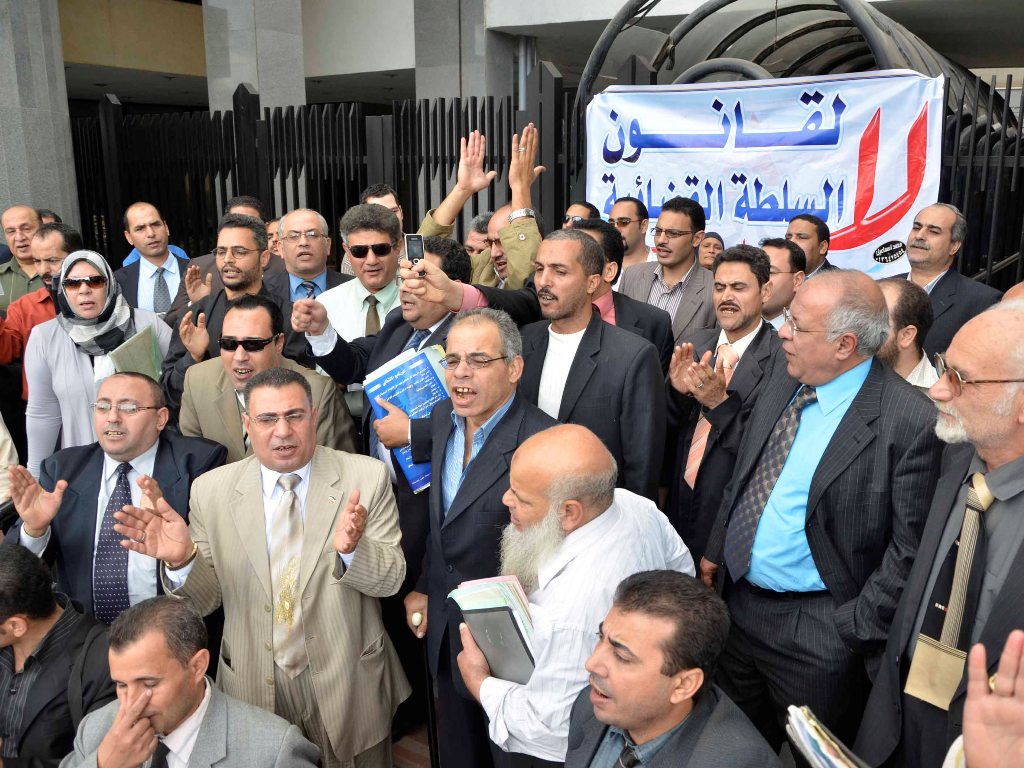 The president is contacting the Supreme Judicial Council and the Judges Club to end the controversy over the Judicial Authority Law, which provoked demonstrations Friday titled "Purging the Judiciary," Freedom and Justice Party sources said.
The sources added the president intends to amend the law and postpone it until after the next House of Representatives elections.
They said the amendments would grant the power of judicial inspection to the Supreme Judicial Council, and develop new procedures for the appointment of judges based on efficiency, so as to compensate for a much-discussed clause that would reduce judges' retirement age from 70 to 60.
"We are talking to the judges themselves to reach consensus," said Ali Kamal, member of the FJP legal committee.
Ihab Shiha of the Salafi Asala Party said the party asked the president in a meeting Friday to resolve the dispute about the law to face the counter-revolution.
"The president said he is taking appropriate decisions soon," he said.
Meanwhile, Sameh al-Serougy, Judges Club board member, said the club is holding an international news conference Sunday to explain the systematic infringements on Egypt's judges.
In a related development, Assistant Justice Minister Omar al-Sherif was two hours late attending the meeting of the Shura Council Legislative Committee Saturday, thinking the meeting would discuss the Judicial Authority Law and not the Demonstrations Law, in reference to the government's intention not to attend those discussions.
Edited translation from Al-Masry Al-Youm