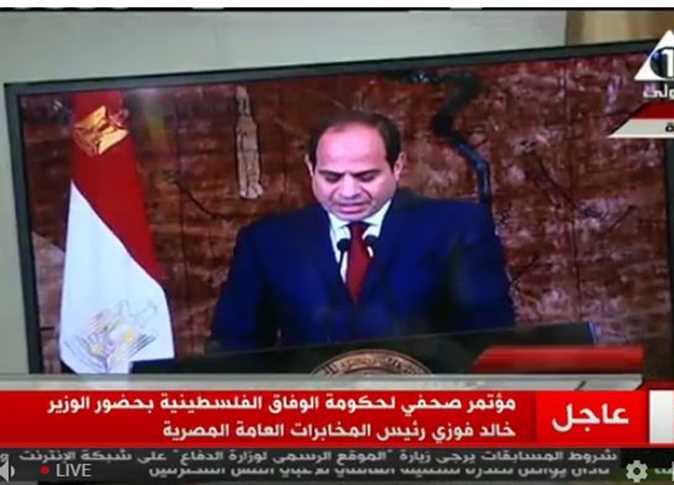 President Abdel Fattah al Sisi called on the Palestinian unity government to put an end to the conflict among its members and work together for the good of Palestinian people.
"Egypt has always supported the Palestinian cause as one of the country's top priorities, through meeting with world leaders to the participation of Egypt in daily events that support Palestine," President Sisi said during his speech to the Palestinian unity government members over video conference.
Sisi added that the entire world has observed your efforts to achieve an accord among the Palestinian factions. He followed-up his speech by asking the government to solve its disagreements within the homeland and reject foreign intervention.
"All are losers from the division. The only beneficiaries are the powers that took advantage of the situation to disunite Palestinians," He said, referring to the importance of cohesion between the Palestinian people to accomplish its goals.
Sisi noted that history will hold the current leaders accountable for losing the opportunity to make peace. "Egypt still insists on achieving a breakthrough for the Palestinian people towards a better future."   
 Edited Translation from Al-Masry Al-Youm