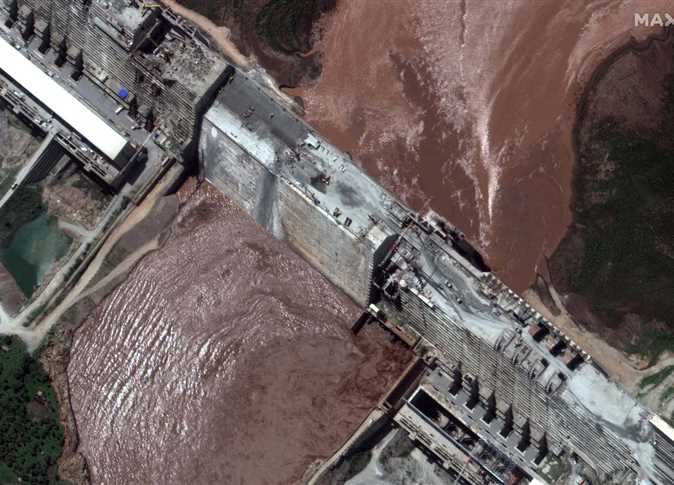 Egyptian President Abdel Fattah al-Sisi headed to Sudan on Saturday morning for an official visit to hold talks with the President of the Sudanese Sovereign Council Abdel Fattah al-Burhan, to discuss the Grand Ethiopian Renaissance Dam (GERD) and the border crisis between Sudan and Ethiopia, in addition to matters of bilateral cooperation.
The spokesperson for the Egyptian Presidency Bassam Rady said that the President's visit to Sudan is the first of its kind after the formation of the transitional Sovereign Council.
This visit marks a consolidation of Egypt's efforts under Sisi's leadership to support Sudan in this current historic stage, he added, and reflects Egypt's keenness towards joint coordination and unifying the visions between both countries on various issues of common interest.
Egypt and Sudan stressed the importance of reaching a legally binding agreement on filling and operating the GERD that bests achieves the interests of the three countries, preserves the water rights of Egypt and Sudan, and limits the project impact on downstream nations.
This came in a joint statement on Tuesday after Egypt's Foreign Minister Sameh Shoukry received his Sudanese counterpart Maryam al-Sadiq al-Mahdi on her first visit to Egypt.
The two ministers affirmed that their countries have the political will and a serious desire to achieve this goal at the earliest possible opportunity.
They called on Ethiopia to show goodwill and engage in an effective negotiation process in order to reach this agreement.
The ministers also expressed their appreciation for the effort made by the Republic of South Africa, during its presidency of the African Union, in facilitating the course of GERD negotiations.
They also welcomed the role of the Democratic Republic of the Congo (DRC) to lead these negotiations after its President, Felix Tshisekedi, assumed the presidency of the African Union, as they confirmed their full support for the Congo's efforts in this regard.
And the two ministers expressed concern over the stalled negotiations, and stressed that Ethiopia's implementation of the second phase of filling GERD unilaterally would pose a direct threat to the water security of Egypt and Sudan, especially with regard to the operation of Sudanese dams.