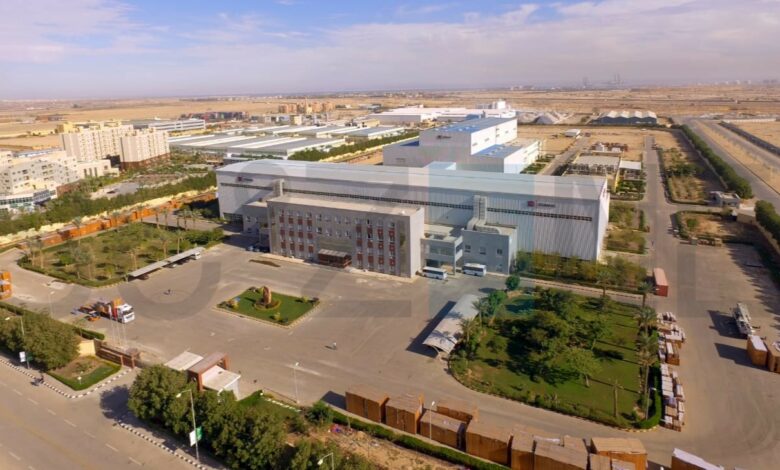 Egyptian President Abdel Fattah al-Sisi confirmed that investments in Egypt provides huge opportunities for foreign companies, pointing to an increase in the agricultural area in Egypt by about two million feddans, and that the government is seeking to make Egypt the first place to attract investments in Africa.
This came during Sisi's speech via video-conference on Friday, during his participation in the St. Petersburg International Economic Forum in Russia.
Egypt cherishes its relations with Russia especially in the economic field, Sisi said, noting at the same time that the the nuclear plant in al-Dabaa is one of the important projects for cooperation with Russia.
Despite the recent global crisis which has led to the disruption of supply chains, Egypt has succeeded in being one of the few countries that achieve high economic growth rates despite these challenges, Sisi pointed out.
He also highlighted cooperation between Cairo and Moscow in many railway projects, in addition to cooperation in al-Dabaa nuclear plant project, which is one of the most important Egyptian projects.
Russian President Vladimir Putin confirmed that Russia has many large industrial projects that will be announced soon, adding that his country will provide facilities for those wishing to invest in Russian industrial zones.
Egypt and Russia discussed the development of trade exchange between the two countries during the current period and the opportunities for increasing the rates of inter-trade and joint investments.
Joint cooperation marches on
Egypt's Minister of Trade and Industry, Nevine Gamea, said that Egyptian-Russian economic relations are witnessing a tangible development in the rates of trade exchange.
The Russian market represents one of the most important global markets, receiving Egyptian exports at rates exceeding US$500 million annually.
Gamea held a session of talks with the Russian Minister of Industry and Trade Denis Manturov on the sidelines of her participation in the Saint Petersburg International Economic Forum.
She referred to various joint projects, especially to establish a Russian industrial zone in Egypt, and the existing cooperation in the energy and transportation sectors.
Gamea added that she discussed the latest developments in the establishment of the Russian industrial zone in Egypt, which will contribute to achieving a major shift in the levels of commercial and industrial cooperation between the two countries through the settlement of a number of Russian industries in Egypt and the access of their products to a large number of international markets.
The Russian Minister of Industry and Trade said that the project to establish the Russian industrial zone in Egypt represents one of the most promising projects on the Russian investment map.
He added that the coming period will witness positive developments in this framework.