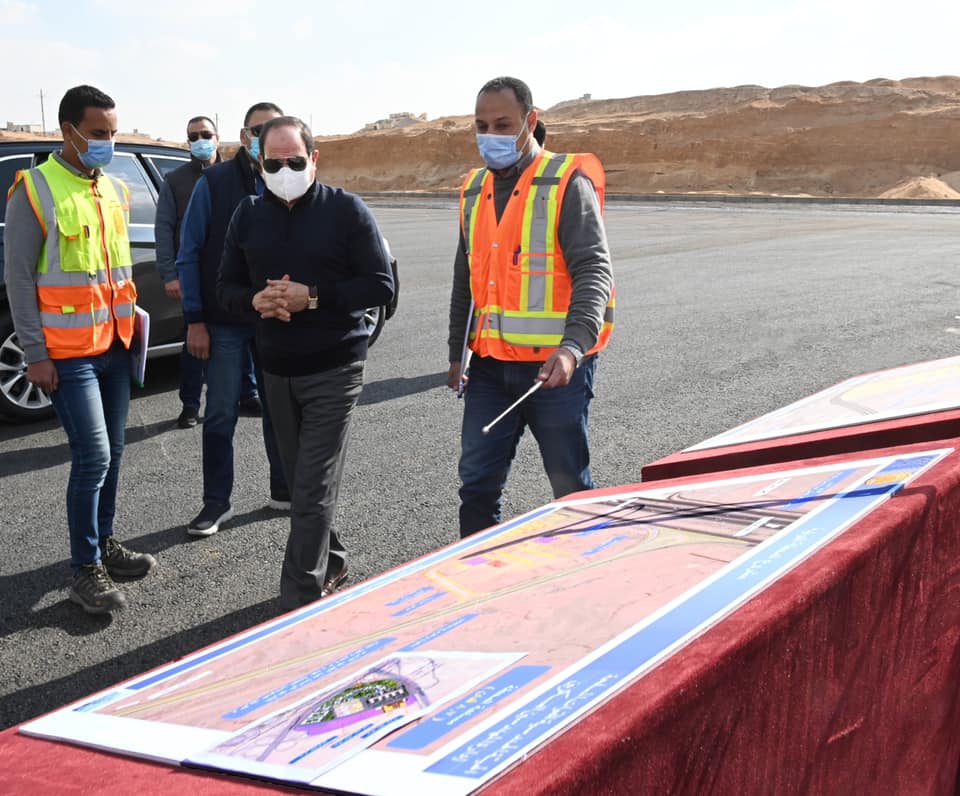 President Abdel Fattah al-Sisi on Saturday reviewed Egypt's economic and financial performance indicators from July 2020 to January 2021.
Sisi called for continued follow up regarding the coronavirus pandemic's repercussions on the economic situation both locally and globally, to crystallize the most appropriate financial measures in dealing with these challenges and ensure the safe economic trajectory the government is following.
He also looked over the organization of overlap between the lands belonging to the ministries of endowments and agricultural reform, during two meetings attended by Prime Minister Mostafa Madbouly and a number of ministers.
The official spokesperson of the presidency Bassam Rady said that Minister of Finance Mohammed Maait presented the financial situation of the state budget during the past seven months.
He explained that the budget achieved a first surplus of LE18.1 billion, in addition to an increase in revenues by 16 percent compared to an increase in expenditures by 12.4 percent and a decline in the value of the total deficit from 4.6 percent to 4.4 percent.
Maait noted an increase in the rates and volume of government investments in many different sectors, especially infrastructure and service, in addition to an increase in expenditures supporting economic growth by about 23 percent at an LE392 billion alongside an increase in spending on social protection programs by 24 percent, totaling LE114 billion.
Sisi ordered to finalize the automation and development of the Ministry of Finance according to the government's plan.