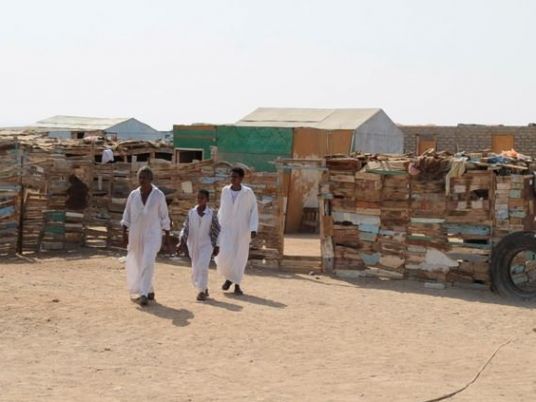 Presidential Media Adviser Ahmed al-Meslimany claimed that Western powers are trying to use terrorism as a pretext for invading Arab and Islamic countries, inferring they will also invade Egypt if the country does not control terrorism within its borders.
During the second meeting with people of Shalateen and the Interim President Adly Mansour on Wednesday, Meslimany said fighting terrorism was a battle for the national independence, otherwise colonial powers would return to Egypt and rule.
As evidence, he pointed to remarks made by the French Foreign Minister Laurent Fabius over the possibility of military intervention in southern Libya to fight terrorism, saying that terrorists represent the beginning of colonial military intervention under the pretext of fighting against terrorism.
Meslimany also claimed the situation in Syria was part of an international plot to misuse honorable revolutions and fragment Arab and Islamic countries, which has led to the displacement of one third of Syrian people.
Meslimany also claimed there have been plots to revive conflicts in Bosnia and Herzegovina, destroying Somalia and removing Afghanistan from history.
For Halayeb and Shalateen, Meslimany said he listened to many problems and that the country is keen on developing this area.
Meanwhile, Meslimany said Egypt is resuming its progress towards the democratic roadmap as the constitution has been approved and presidential then parliamentary elections will take place within this year.
He expressed hope to achieve real progress and recognize presence of economic problems, however, he said we still have hope to exceed them.
The first meeting for an Egyptian official was on Tuesday between Mansour and people of Halayeb.
Edited translation from MENA