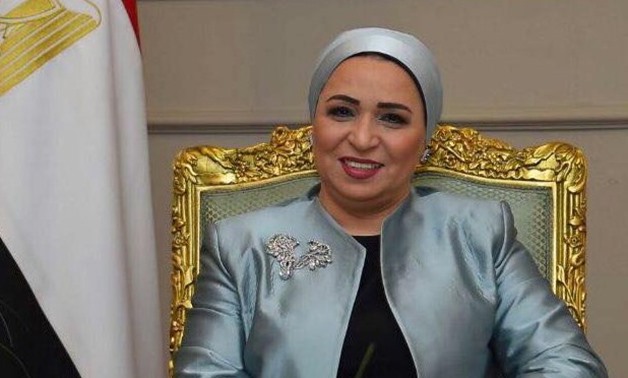 On Monday, Egyptian President Abdel Fattah al-Sisi's wife Entissar Amer paid compliments to the women of Egypt in light of International Women's Day.
On her official Facebook page, the First Lady praised Egyptian woman for their work, production, patience, and sacrifice, asserting that Egypt derives from its women strength and honor.
She added that Egypt celebrates its women on this day, which reflects each woman's giving journey, enthusiastic spirit, and sincere determination in the face of all challenges.
Amer's public appearances and involvement in the community were scant during the first two year's of her husband's presidency, but since 2016, she has stepped into the traditional role of First Lady.