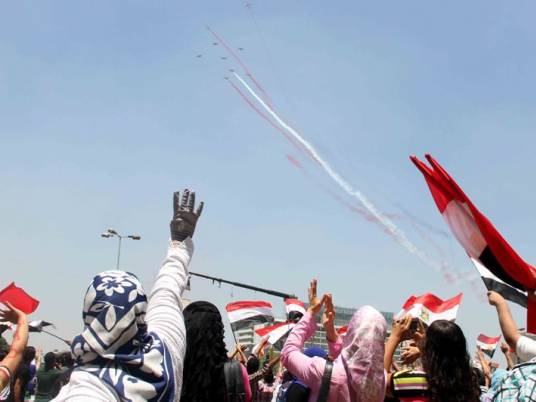 The National Alliance to Support Legitimacy called on Egyptians to start protesting from 4 October and to gather in Tahrir Square on 6 October for a million man protest titled "Cairo, the capital of the revolution" to salute the heroes of the Egyptian army who took part in the 6 October war.
In a statement issued on Thursday, the alliance said the protesters will carry banners featuring the true heroes of the war as well as pictures of the war's martyrs. They will also hold banners to salute the soldiers who fought in the war "in order for the army to revert to its correct fighting doctrine."
The statement held the "bloody perpetrators" of the coup responsible for the change in the army's fighting doctrine, after they thrust the army into politics, siding with one faction at the expense of another, instead of doing their job of protecting the country's borders.
"We, the Egyptians, value our army more than they do. Therefore, we declare these non-patriotic leaders as having lost the legitimacy to lead the Egyptian army," the statement added.
Edited translation from Al-Masry Al-Youm