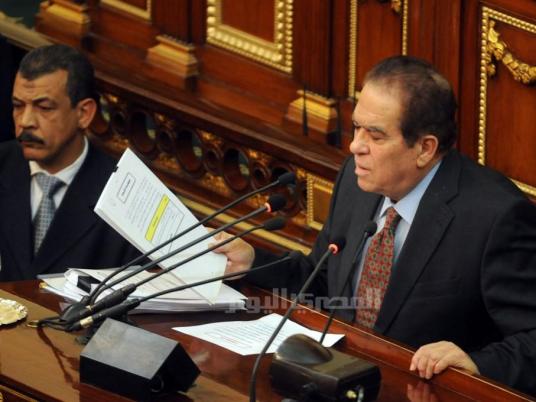 The pro-Mohamed Morsy National Alliance to Support Legitimacy has put up a plan to escalate protests against the referendum on the constitution, with daily protests starting January, to take place all around Egypt, in addition to universities, sources told Al-Masry Al-Youm.
The alliance is also considering organizing a series of sit-ins in different cities around Egypt, and calling on revolutionary forces to sit in Tahrir, days before the referendum is held, according to sources who requested to be unnamed.
The daily protests are advised by MB Supreme Guide Mohamed Badie and his deputy Khairat Al-Shater, now facing trials, said the sources.
The alliance spokesperson Alaa Abu Al-Nasr, denied any intentions to promote violent on the day of the constitution. He accused the Internal Ministry of releasing such rumor as a pretext to strengthen security measures on referendum day.
He reassured that all protesting activities organized by the alliance are completely peaceful, and it is not responsible for any violence that takes place on the day of the referendum.
Edited translation from Al-Masry Al-Youm