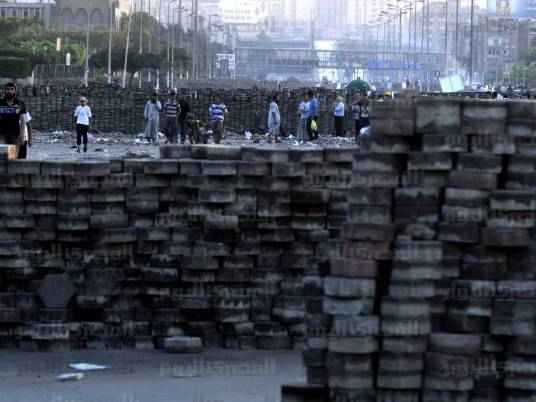 Supporters of deposed President Mohamed Morsy placed concrete blocks and stones in front of the memorial service and Al-Azhar University gate after gaining control over the area, in the aftermath of clashes on Al-Nasr road on Saturday
Popular committees were seen around the sit-in staged in Rabea al-Adaweya Square as well as at its entrances and exits. They conducted strict checking procedures which sparked the anger of several passers-by.
The supporters set up tents in the garden facing the memorial service. Popular committees' members instructed street vendors to stay away from the area.
Meanwhile, the Rabea al-Adaweya field hospital drafted a list of victims killed during Saturday's clashes. It included the names of 46 people who were at the hospital. It also included the causes of death.
The hospital drafted another list with the names of the injured and the causes of their wounds. It said that the number of injured was over 550.
Edited translation from Al-Masry Al-Youm