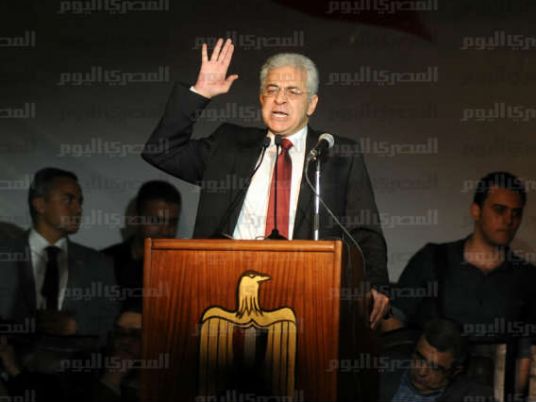 Public Prosecutor Hesham Barakat ordered an investigation into accusations of former presidential hopeful Hamdeen Sabbahi inciting against judicial verdicts.
The report filed by lawyer called Azab Makhlouf accused Sabbahi of trying to influence the judicial process.
During a conference staged by Karama Party on Sunday, Sabbahi said that since the people's will during the 25 January revolution was against rule of toppled President Hosni Mubarak, then clearing him would be a verdict against people, which could not be accepted.
Makhlouf said that Sabbahi vowed a second revolution that he would lead in case Mubarak was cleared.
Cairo Criminal Court adjourned on Saturday issuance of verdict against Mubarak, others over killing protesters until 29 November.
Makhlouf demanded that Sabbahi be interrogated over inciting violence, threatening safety of the nation as well as his remarks that he would lead a second revolution
Sabbahi stressed that acquitting Mubarak does not conform to legitimacy of the the current regime and would humiliate Egypt's history and revolution.
Edited translation from Al-Masry Al-Youm