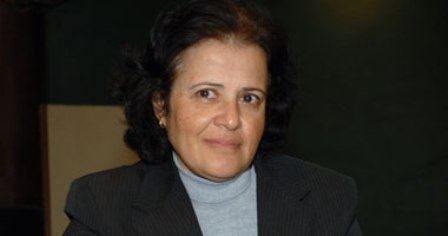 During the Doctors' Syndicate's mid-term elections last Friday, board member Mona Mina praised the Independence Current's sweeping victory.
"Congratulations for the victory of the doctors' will that saved their syndicate from nationalization," she said.
Weeks prior to the elections, which saw the Independence Current winning all board seats including the chairman's, Mina urged colleagues to actively engage in the polls to "avert a takeover by doctors siding with the Health Ministry". Her warning that such a takeover would endanger the syndicate's independence and members' rights, proved fruitful.
Highlights from her career:
-Mona Mina was born in June 1958 and graduated from the faculty of medicine at Ain Shams University in 1984. She obtained a postgraduate pediatrics diploma in 1990.
-Mina was the first woman to become secretary-general in the history of the Doctors' Syndicate, a post she has held for the past two years. During her stint, she engaged in several protest actions which she proclaimed were to defend the rights of her colleagues.
-She turned down an offer to hold a ministerial post in the government of former PM Kamal al-Ganzoury following the 2011 uprising against former president Hosni Mubarak. She had run makeshift hospitals to treat demonstrators opposed to that government.
-Mina called the visits made by former PM Ibrahim Mehleb and former health minister Adel al-Adawy to the poorly-prepared National Heart Institute "a media show".
-"Doctors Without Rights" was the name she picked for the movement she founded to demand better rights for doctors.
-Calls for a bigger health budget were at the center of her activism, and she had championed a resignation campaign to pressure the Health Ministry to that end.
-Mina was at the forefront of doctors who treated wounded demonstrators during the 2011 uprising against former president Hosni Mubarak.
-She also actively took part in doctor strikes in 2011, 2012 and 2014 which demanded better wages and enhanced hospital security.
Edited translation from Al-Masry Al-Youm