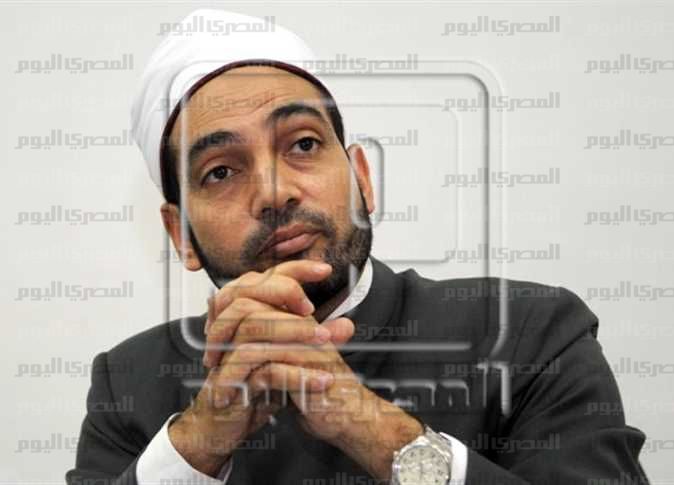 Muslim cleric and former undersecretary to the Minister of Religious Endowments Salam Abdel Galil is facing huge backlash after he said that Christians and Jews are "apostates" on the television show he presents on privately-run channel El-Mehwar.
Abdel Galil was explaining pertinent verses from the Quran about non-believers.
Local media outlets have reported that Abdel Galil will stand trial on June 25. It is believed that he was referred to trial on charges of "religious contempt" as his statements were derogatory toward Christianity and Judaism. Reports indicate that several lawyers notified the prosecution of the cleric's inflammatory remarks.
The verses that he cited said Christians and Jews used to be believers when they followed Jesus and Moses, but they are now considered to be apostates as they refuse to follow the prophet Mohamed "despite frequent warnings from Muslim clerics".
Abdel Galil called on all Jews and Christians to convert to Islam so as to avoid punishment from God on Doomsday, saying that Jesus will not help them after death.
"When death is coming, you [Christians and Jews] will not be able to repent for your sins. You were told that you had gone astray and should follow the right path represented in Islam, but you refused; however we [Muslims] will live peacefully alongside to you," he said.
In response to his statements, the Ministry of Endowment issued a statement on Wednesday to say that Abdel Galil has been suspended from delivering religious lessons in mosques.
Similarly, El-Mehwar's channel administration issued a similar statement, saying that Abdel Galil's program has been suspended.
The Islamic Research Complex affiliated to al-Azhar also released a statement on Thursday explaining that Abdel Galil's statements only represents his point of view and is not in any way related to the Sunni Muslim institution.
The cleric then released a statement attempting to justify his controversial statements. He said Islam's legitimate tenet is that the very concept of Christianity is corrupt.
"We [Muslims] consider Christianity and Judaism as corrupt notions, which is exactly how 'Christians' see Islam; they also consider it corrupt. However, this concept does not mean that Islam allows you to kill or rob followers of these other religions," Abdel Galil said.
His ideology is considered to support extremism, as the Islamic State-affiliated group Sinai Province considers Christians in Egypt to be "apostates" and has threatened, kidnapped and killed a significant number of the Coptic minority in North Sinai and elsewhere in Egypt.
At the beginning of April, suicide bomber attacked two Coptic churches in the cities of Alexandria and Tanta; the attacks left more than 46 people dead and over 150 injured.
The IS group claimed responsibility for the attacks and vowed that these would be followed by more attacks against Coptic meeting points and churches in Egypt.