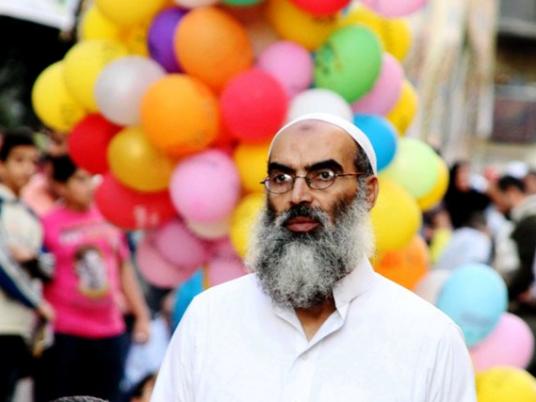 Protesters in Damietta burned two Freedom and Justice Party offices and attacked other buildings to protest the killing of an opposition activist.
Thousands of people held a funeral service for activist Mohamed al-Shafie who was found dead in unknown circumstances. Dozens of the protesters then headed to the FJP headquarters in Kafr Saad village and set them on fire.
Some of the protesters then headed to the party's headquarters in the township and set fire to its sign while chanting slogans against the party, President Mohamed Morsy and the Muslim Brotherhood.
The protesters then headed to the Kafr Saad police station and besieged it, calling for "an end to security violence against the protesters," holding the police responsible for Shafie's death.
Some of the protesters also went to the governorate headquarters and hurled Molotovs at the building, setting the car of one of the governorates leaderships ablaze before security managed to put the fire out.
Shafie's dead body was found at the Zeinhom morgue in Cairo on 24 February with two bird shot in his head and a bullet in his chest.
Shafie went missing on 30 January while taking part in rallies marking the second anniversary of the 25 January revolution.
Egypt has seen a wave of violent protests since the anniversary of the revolution in which dozens of people were killed and injured in the three canal governorates of Ismailia, Port Said and Suez.