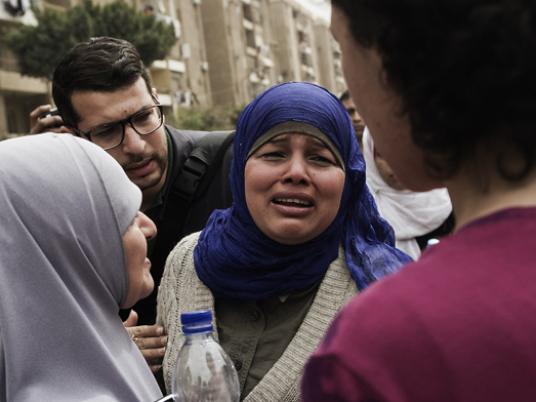 A march of dozens of men, women and ultras moved on Tuesday from the Mugamma Building in Tahrir Square to Cairo's High Court of Justice to protest the acquittal of a military doctor accused of conducting "virginity tests" on female protesters.
The protesters raised the banner "Egypt's girls are a red line" to denounce the verdict.
The woman who filed the lawsuit against the officer, Samira Ibrahim, and a witness for the prosecution, Rasha Abdel Rahman, attended the march.
Demonstrators chanted slogans in support of Ibrahim and against military rule.
The aim of the protest is to hold accountable those responsible for dragging women along the ground and running virginity tests on them after the dispersal of a sit-in on 9 March last year, said Reem Salem, who called for the march, stressing the protesters' demand to withdraw Egyptian nationality from the officer accused of conducting the tests.
Abdel Rahman said that the prosecution of Nasr City Court turned down a report she filed against the military council on the grounds that the case was outside its jurisdiction.
She said she will file a report on Wednesday to the attorney general against the military council, accusing it of conducting virginity tests on women in the military prison after dispersing the sit-in on 9 March 2011.
Translated from Al-Masry Al-Youm