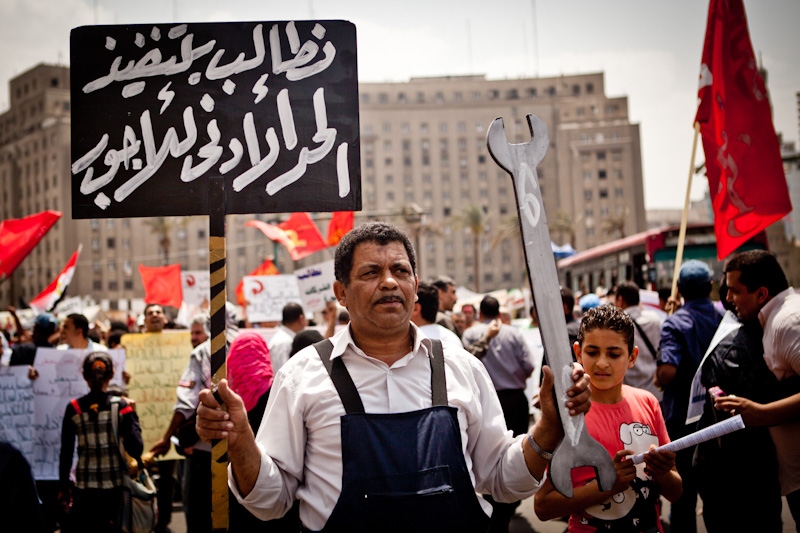 A wave of protests against poor living and working conditions swept through the nation's governorates on Monday.
Residents of the villages around Kafr al-Sheikh blocked the highway to protest against continuous power outages. They left only after the mayor promised to resolve the problem.
Meanwhile in Sharqiya, hundreds of workers of the Rostex Company for Dyeing and Printing went on strike. They demand higher salaries and incentives that match the wages offered at other companies.
Farmers threatened to block roads in Giza in protest against industrial wastewater that factories dump in the canals, contaminating their arable land. "Those factories must move to satellite cities," said Kamel Omran, a farmer.
Substitute teachers in Minya staged an open-ended sit-in, requesting permanent contracts. "We were promised tenure in a year, but it did not happen," said Abdel Hakim Mohamed.
In Assiut, workers at Assiut Cement continued their sit-in for the fifth day, demanding better living conditions.
Finally, in Ismailia temporary workers at the general hospital staged protests, also demanding tenure and better wages.
Edited translation from Al-Masry Al-Youm