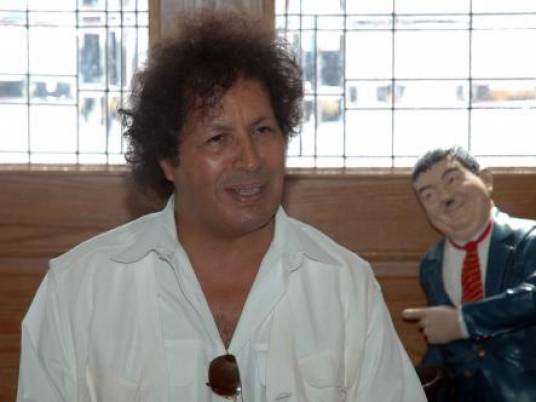 There is not enough evidence to hand over asylum seeker Ahmed Qahdafi al-Dam to Libyan authorities as of now, according to a Public Prosecution official Wednesday.
Kamel Girgis, head of the Public Prosecution's International Cooperation Bureau, had ordered Qadhafi al-Dam be arrested on Tuesday and detained in Tora prison for 30 days pending an investigation into corruption charges alleged by the Libyan government.
Qadhafi was the coordinator of Egyptian-Libyan relations under Muammar Gadhafi's rule. He was also a cousin of the late Libyan leader.
Libyan authorities accuse Qadhafi al-Dam and other officials who served under the previous government of embezzling public funds, fraud and abuse of power.
"We need to make sure he is receiving a civil trial and human rights are observed," Girgis told the Turkish Anadolu new agency Wednesday. "We have informed Libya of these conditions but did not get any response."
He said Libyan authorities may ask to extend his detention until they complete an extradition application, adding Qadhafi al-Dam would remain on Interpol's Red Notice Wanted List even if he leaves Egypt.
"The International Cooperation Bureau does not investigate criminal offenses committed by foreigners outside Egypt," he said.
Egyptian security arrested Qadhafi al-Dam at his home in Zamalek in the early hours of Tuesday morning.
Police also arrested
Ali Maria,
Libya's ex-ambassador to Egypt, and Mohamed Ibrahim Mansour, who headed a Libyan state fund under Qadhafi.
Libya's new rulers are keen to try Qadhafi's family members and loyalists at home to show citizens that those who helped him stay in power for 42 years are being punished. Qadhafi was overthrown and killed in an armed uprising in 2011.
Human rights activists worry a weak central government and a relative lack of rule of law mean legal proceedings will not meet international standards.
Edited translation from Al-Masry Al-Youm