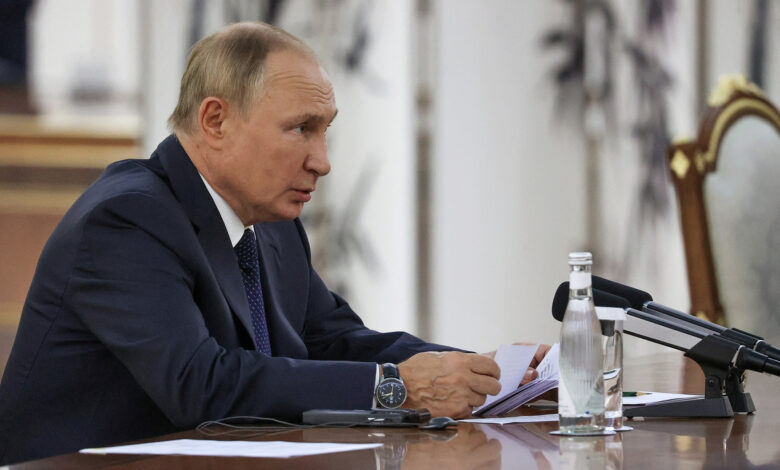 Russian President Vladimir Putin on Thursday praised China's "balanced position" on the Ukraine war, though he conceded Beijing had "questions and concerns" over the invasion, in what appeared to be a veiled admission of their diverging views over the protracted military assault.
Putin made the comments when meeting Chinese leader Xi Jinping in person for the first time since the invasion at a regional summit in Uzbekistan, days after Russia suffered a series of major military setbacks in Ukraine. Russian troops are retreating en mass, having lost more territory in a week than they captured in five months.
China has so far refused to outright condemn Russia's unprovoked attack on Ukraine while stepping up economic assistance to its neighbor, boosting bilateral trade to record levels in a boon to Russian business amid Western sanctions.
"We highly appreciate the balanced position of our Chinese friends in connection with the Ukrainian crisis. We understand your questions and concerns in this regard," Putin said in an opening speech at the meeting. "During today's meeting, of course, we will explain in detail our position on this issue, although we have spoken about this before."
Xi said China would "work with Russia to extend strong mutual support on issues concerning each other's core interests" and "play a leading role in injecting stability and positive energy into a world of change and disorder," according to a readout from the meeting provided by the Chinese Ministry of Foreign Affairs.
Xi also said he appreciated "Russia's adherence to the one-China principle and stressed that Taiwan is a part of China."
The two authoritarian leaders have emerged as close partners in recent years, propelled by growing conflict with the West and a strong personal bond.