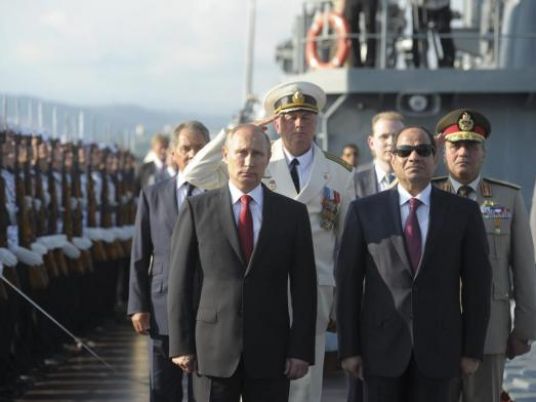 President Vladimir Putin said on Thursday Russia would remove all restrictions on flights to Egypt once reliable anti-terrorism measures were implemented.
"As soon as we work out the mechanisms that would reliably ensure the safety of our people, we will remove all restrictions. This work is in principle being done together with our Egyptian partners," Putin told his annual news conference.
He added that the ban on direct flights to Egypt, imposed after Russia concluded that a bomb had blown one of its passenger planes out of the sky above Sinai on Oct. 31, did not mean Moscow lacked trust in the Egyptian government.
The Egyptian government is yet to come out with results of investigations into the catastrophe, but it said a few days ago that initial findings did not include direct evidence that the crash was the result of an act of terrorism.