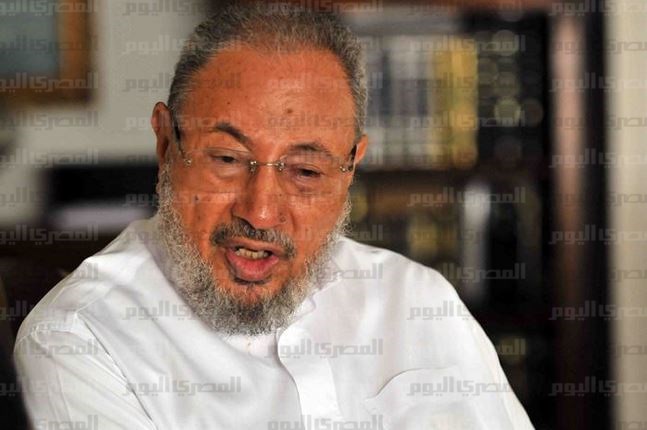 Egyptian Sheikh Cleric Youssef al-Qaradawi, head of the International Union of Muslim Scholars, asked Egyptians on Sunday to boycott presidential elections saying it's prohibited and that presidential candidate Abdel Fattah al-Sisi dismissed the elected president Mohamed Morsy and grabbed power through an act of tyranny.
Qaradawi noted on remarks by Israeli former Defense Minister Ihud Barak who called on the US to support Sisi for presidency saying, "He's their Sisi, not our Sisi." He also added that he only brought murder and violence since he grabbed authority and that Egypt has not gained anything in any aspect.
During a conference at the meeting, Qaradawi commented on the reconciliation between Fatah and Hamas saying that Palestinians shoukd defend their unity to restore their land. He also added that all Muslims, not only Palestine are in charge of defending Jerusalem and that Arab Spring revoluions should have worked on resolving the Palestinian cause.
Edited translation from Al-Masry Al-Youm