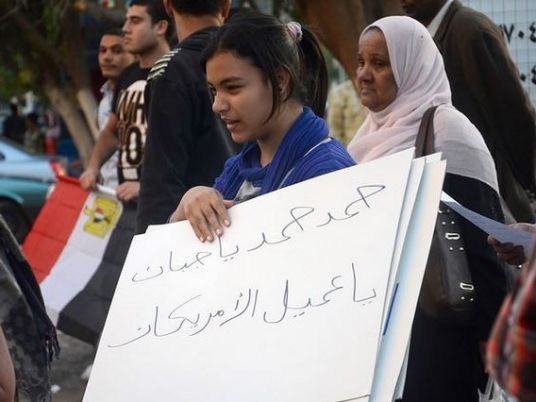 A Qatari citizen filed a complaint with the prosecutor general against six Egyptian talk show hosts, claiming they insult her country in their shows.
She also filed lawsuits against them in Egyptian courts, demanding compensation for broadcasting and fabricating false news about Qatar.
According to the Qatari Al-Sharq newspaper, Um Ali sued Tawfiq and Ahmed Moussa of the Sada al-Balad channel, Yasser Barakat of ONTV, Okasha of the Al-Faraeen channel, Youssef al-Husseini of the Al-Mougaz channel, and Sama al-Masry. She is also preparing to sue Amr Adib and Wael al-Ibrashi.
Um Ali said her lawsuits are a slap on the face of the Egyptian media for undermining her country, its leadership and its people by falsifying history and brainwashing the Egyptians to hate the Qataris.
She added that those media personnel want to tarnish the brotherly relations between the two peoples and the achievements of Qatar on the local, regional and international levels in various fields, whether political, economic, social, cultural or sport.
Edited translation from Al-Masry Al-Youm