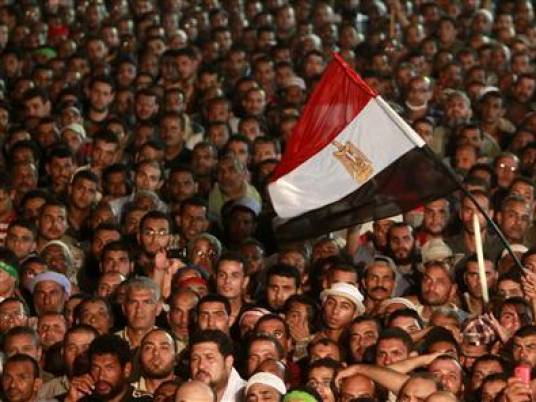 Army forces blocked roads leading to Rabaa al-Adaweya in Cairo's Nasr City on Friday, ahead of planned demonstrations organized by the Muslim Brotherhood under the slogan: "The people protect their revolution."
Rabaa al-Adaweya had witnessed a sit-in led by supporters of Mohamed Morsy that lasted more than 40 days until the site was violently dispersed by security forces on 14 August, leaving several hundred dead.
On Friday the army sought to control the area, deploying four armoured vehicles in front of the Health
Insurance hospital on Tayaran street and setting up barricades on both sides of the road.
Police forces also deployed armoured vehicles in the area.
Authorities stationed police and army troops at the main gate of al-Zohour Sports Club on Youssef Abbas street, fixing barbed wire on both sides of the streets.
The area surrounding Republican Guard House on Salah Salem street was also covered in barbed wire.
The Republican Guard witnessed violent clashes between pro-Morsy protesters and security forces in early July, shortly after Mohamed Morsy was ousted as Egyptian president.
Edited translation from MENA