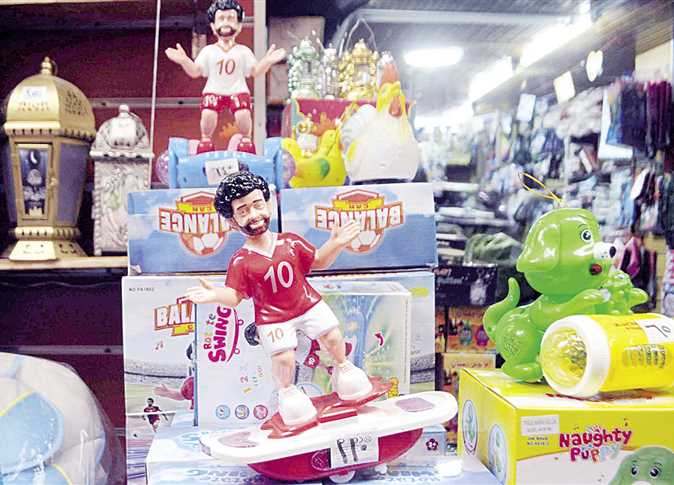 Only a few days to go before the beginning of the month of Islamic fasting wherein Egyptians observe numerous traditions, including the purchase of Ramadan lanterns of diverse shapes.
On the 5th of Ramadan in the year 358 AH, upon the entry of the Caliph of the Fatimid Dynasty al-Muizz li-Dinillah to Cairo, Fatimid Commander Jawhar al-Siqilli ordered the people to come out and greet the caliph while carrying candles to light his way. People carried candles using a frame of paper and thin leather around the candle, placing it on a wooden base.
The Ramadan lantern then began to evolve and continued to do so until it reached the current form, becoming a Ramadan tradition spread from Egypt throughout the Arab and Islamic world.
Manshiya market in Alexandria, one of the wholesale markets for lanterns and other Ramadan accessories, is quite typical of markets in Egypt, where lanterns appear about two weeks before the month of Ramadan in a multitude of forms and prices.
Manshiya market witnessed a moderate demand due to high prices and a shortage of imported products.
Merchants and customers come from widespread governorates to buy the lanterns, especially because they change every year according to political, sports or social developments. Al-Masry Al-Youm monitored copper and wooden lanterns and lanterns made of Egyptian yarns this year.
The prices of lanterns in Alexandria range from LE40 to LE140 this year. The price of lanterns in the shape of Egyptian football star Mohamed Salah range between LE110 and LE140, while the Abla Fahita (a satirical puppet character) lantern is priced at LE70.
Mickey Mouse, Fatouta (1980s Ramadan TV show character), and other famous Ramadan TV characters ranged from LE 40 to LE50.
Edited translation from Al-Masry Al-Youm