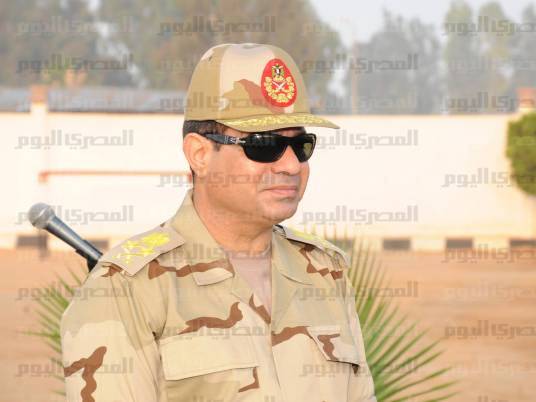 According to the Turkish Anadolu News, two journalists of Rassd News, a network loyal to the Muslim Brotherhood, were referred to North Cairo military court on Sunday on charges of leaking statements by Field Marshal Abdel Fattah al-Sisi in an attempt to tarnish the armed forces.
Amr Salama al-Kazaz, cofounder of the network, and Islam al-Homsi, director of the social media department, were charged with publishing on a weekly basis leaks that the armed forces did not comment on.
Ahmed Mofreh, director of al-Karama Human Rights Organization, said this is the first time civilians are referred to a military court since the adoption of the new Constitution in January.
"It it is unreasonable that the first such case is for journalists when the Constitution provides for freedom of opinion and expression," he said, calling it a setback of freedom of opinion and expression after 3 July, in reference to the removal of President Mohamed Morsy.
Article 204 of the new Constitution states that the military judiciary is independent and adjudicates solely upon all crimes related to officers and members of the armed forces, and that no civilian is to appear before it except in crimes that represent a direct assault on the armed forces and that are determined by the law.
Edited translation from Al-Masry Al-Youm