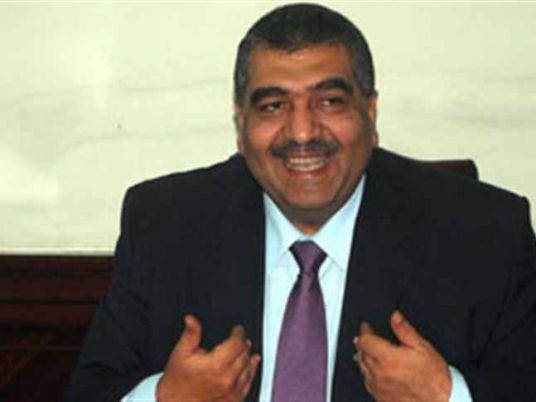 Two months after Egypt's presidency announced that shares in "successful" state-owned banks and companies were to be offered on the stock market, the state-owned business sector got its own ministry in Wednesday's cabinet reshuffle, raising questions about why the Public Business Ministry has been revived now, after a 12-year absence.
The revived ministerial portfolio has been handed to Ashraf al-Sharqawy, an expert in stock markets and a former official at the Administrative Control Authority. Sharqawy had taken part in updating regulations on IPOs and stock market securities registration. His background has prompted observers to draw links between his selection and government plans to offer shares from state-owned companies on the stock market.
The purpose of the ministry's return to the Cabinet remains "unclear," according to Salah Eddin Fahmi, head of the economics department at the Faculty of Commerce, Al-Azhar University.
"The government is required to declare its economic policy on the public sector," he told Al-Masry Al-Youm.
"Public-sector businesses should be restructured rather than sold. Privatization does not necessarily mean selling companies," he said, giving the example of Telecom Egypt, of which the state owns 80 percent, while 20 percent is on the stock market.
Other alternatives to outright sales, says Fahmi, could include partnerships with the private sector or maintaining state ownership while entrusting administration to the private sector.
Following the cabinet reshuffle, Prime Minister Sherif Ismail said offering shares in state-owned businesses should be preceded by restructuring in order to "achieve the desirable results," as he put it.
"We will never leave those assets for long without development. Stalled factories should return to work in order to secure a positive return for the state budget," he said.
The Egyptian government has full ownership of four banks: the National Bank of Egypt, Banque Misr, Banque du Caire and the United Bank. In addition, it owns nearly 50 percent in the Arab African International Bank and nearly 20 percent in the Bank of Alexandria. It also owns a range of other companies in different fields, most notably Arab Contractors, Hassan Allam, Petrojet, ENPPI, MIDOR and Misr Insurance.
The last time the government offered shares in state-owned companies on the stock market was in 2005.
Sharqawy's ministry is expected to supervise eight holding companies with 125 subsidiaries in the fields of tourism, medicine, chemicals, metallurgical industries, textiles, construction, insurance and transport.
Edited translation from Al-Masry Al-Youm