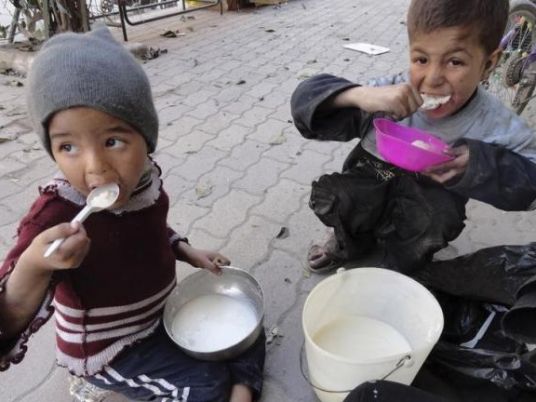 The International Committee of the Red Cross called on Thursday for immediate access to a Palestinian refugee camp in Syria which has largely been seized by Islamic State and where 18,000 people are caught up in fighting.
The independent aid agency said that emergency medical care was urgently needed at Yarmouk camp, which lies on the outskirts of Damascus. The ICRC has not had access to Yarmouk since October 2014.
"The ICRC is calling on all involved in fighting to allow the immediate and unimpeded passage of urgent humanitarian aid and to permit civilians who wish to leave the camp for safer areas to be able to do so at any time," it said in a statement.
Marianne Gasser, head of the ICRC delegation in Syria, said: "People were already worn down by months of conflict and constant shortages of food, water and medicine and they need urgent help."
Islamic State has taken most of Yarmouk from rival groups while the Syrian army surrounds the district, according to the Syrian Observatory for Human Rights. Islamic State rules swathes of Syria and Iraq and is the target of U.S.-led air strikes.
Some families have managed to escape from Yarmouk to the nearby district of Yelda, the ICRC said. Along with the Syrian Arab Red Crescent it has delivered 9,500 food parcels to people in Yelda.