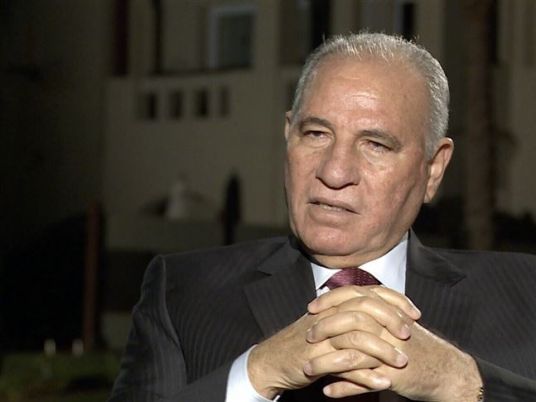 Ahmed al-Zend has sacked from his post as justice minister late on Sunday, to be replaced by his assistant Reda Shawkat, after Zend made remarks on television deemed offensive to Islam's Prophet Mohamed.
Prime Minister Sherif Ismail appointed Shawkat as caretaker justice minister in response to uproar at comments made by Zend on satellite TV channel Sada al-Balad on Saturday.
Zend said he would jail any journalist who made false allegations against his family "even if it was the Prophet". He made the remark in defense of his litigation of a number of journalists who accused him of financial corruption.
Government critics and social media users instantly called for him to be fired and put on trial for blasphemy, while Al-Azhar, the Muslim World's top religious academic institution, issued a critical statement.
Abdallah Fathy, chairman of the Judges Club, said the club disapproves of the way that Zend was sacked from his ministerial post, although it would not be seeking to escalate the matter.
Fathy told Al-Masry Al-Youm that Zend had refused to resign over the matter, since that might suggest that he was guilty of deliberately insulting the Prophet Mohamed, an accusation that he denies.
"If you want to spare me the post, do it, but I am not quitting," Zend told Cabinet officials, according to Fathy.
"Zend refused to resign because he believed doing that would represent a confirmation of his insult to the Prophet," said Fathy, highlighting Zend's background as a graduate from al-Azhar.
Zend is a former chairman of the Judges Club.
Responding to the storm of criticism, Zend said on Twitter that his statement was "a slip of the tongue". He also made a couple of phone calls to satellite TV channels stressing that he was "speaking metaphorically" and that he had "asked for God's forgiveness for the mistake."
Al-Azhar issued a statement on Sunday warning against "exposing the Prophet's dignfied stature to insults through public talk in the media, even unintentionally." The statement maintained that "everybody should understand that the Prophet represents the [Islamic] nation's honor and the source of its pride and glory."
The independent Committee to Defend Press Independence demanded that Zend be tried for "intimidating journalists" and "insulting the Prophet Mohamed."
Edited translation from Al-Masry Al-Youm