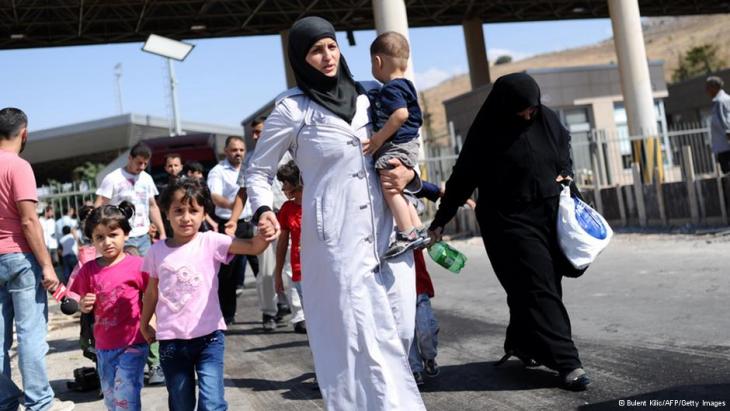 The United Nations High Commissioner for Refugees (UNHCR) has issued a warning stating that refugee aid programs in Egypt are at risk due to a lack of proper funding to support the increased arrivals.
"Two months into 2019, UNHCR is operating with less than five percent of its annual USD104.2 million budget to support and protect refugees and asylum seekers in Egypt," the UNHCR said in a statement on Thursday.
The UNHCR's protection services for Egypt's refugees, including refugee registration programs and those seeking to prevent sexual/gender violence, are at great risk.
In particular, the UNHCR stresses concern for maintaining protection programs for vulnerable refugee children, some of which are without their families.
Around 40 percent of Egypt's refugees are children, many of whom arrived to the country alone, according to the UNHCR.
The statement adds that conflicts in Yemen and in sub-Saharan Africa have forced many to seek refuge in Egypt: the number of registered refugees and asylum seekers in the country has increased by 24 percent over the past two years.
This uptick in migrants combined with issues in funding have left many refugees without the support and protection they need.
Over half of the refugees residing in Egypt are from Syria, with the rest coming from Sudan, Ethiopia, Eritrea, South Sudan and Yemen. Egypt's refugee programs designed to assist them only receive funding at four percent.
While the country has proven itself hospitable and open to refugees, providing support through means such as health care and free education, many still struggle with basic needs such as food and shelter.
"I am deeply troubled by the fact that eight out of 10 refugees in Egypt are living in desperate humanitarian conditions. They cannot meet even their most basic needs. Putting bread on the table is a daily challenge," UN High Commissioner for Refugees, Filippo Grandi said.
"These refugees require timely and adequate humanitarian assistance. Yet, right now we are unable to provide them with the bare essentials or maintain our core refugee protection programs in this country".