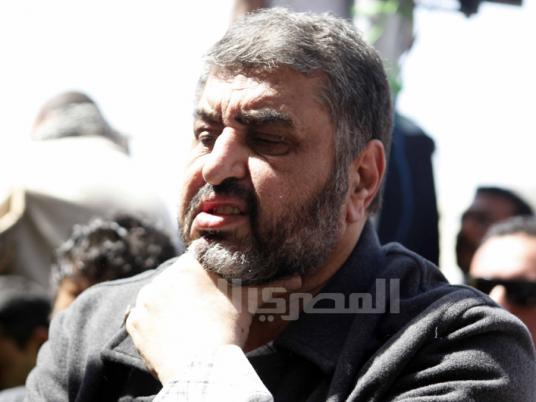 Ayman Abdel Ghany, youth secretary of the Freedom and Justice Party, and relative of Brotherhood Deputy Supreme Guide Khairat al-Shater, has claimed that the Interior Ministry has prohibited visitation for al-Shater in the al-Aqrab prison. "They did not allow his lawyers to attend the interrogation," he said.
Shater is charged with inciting murder and forming an armed organization.
"The investigating judge is the only one allowed to see him," Abdel Ghany said. "Probably to make sure he will never get out."
He said that the rest of the Brotherhood leaders are also being denied visitation. They are Mohamed Saad al-Katatny, head of the Freedom and Justice Party, Mohamed Mahdy Akef, former supreme guide of the Muslim Brotherhood, and Rashad Baioumy, deputy leader of the group.
Edited translation from Al-Masry Al-Youm