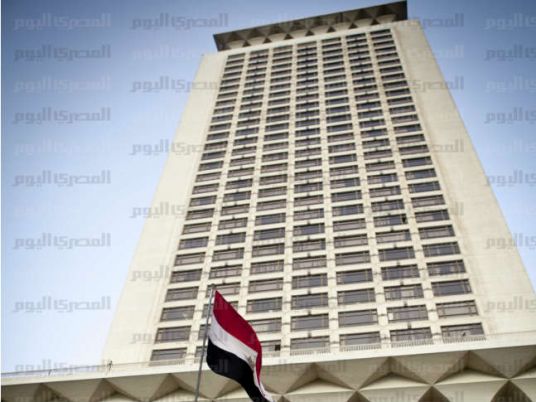 The son of an Egyptian national who disappeared in Italy five months ago has condemned authorities and media for the lack of attention given to the case.
In an interview with independent daily Al-Watan, Moawwad Adel Haikal criticized the Egyptian Consulate in Italy for not working hard enough to solve the case of the disappearance of his father, Adel Moawwad. He also lamented the complete oversight of local and international media concerning the disappearance.
The internationally covered case of Giulio Regeni, the Italian PhD student and researcher murderered in Cairo last month, has served as a wounding reminder for Haikal of the neglect of his father's case.
In the report published on Sunday, Haikal told Al-Watan that his father, who had been working as a chef in Italy, disappeared in October. Haikal last saw his father in September, after which point Haikal travelled to Paris for work. His mother and siblings returned to Egypt on September 30. From then on, Haikal says, all communications with his father fell silent.
Haikal explained that his family, of humble origins from a village in the west of Egypt, have always kept a low profile and have never been involved in disputes with anyone. Haikal, the eldest of four, told Al-Watan that Moawwad made regular trips back to Egypt to visit family and friends.
Haikal told Al-Watan that an Italian investigation has been carried out, but that there have been delays in the process and no information has been gained as to the reasons for his father's disappearance.
"They've gone to sleep," he said. "Nobody's telling us anything — we have no idea what's going on".
The son said his father had payment-related disputes with his employers, but also pointed with suspicion to an Egyptian colleague who was with his father the day before his disappearance, adding that the friend had used his father's visa card that day, claiming that it was upon Moawwad's request.
Meanwhile, former Assistant Interior Minister Farouq al-Maqrahy has called on Italian police forces to step up investigations into the case. He has requested that an Egyptian investigation force be sent to Italy to follow Italian authorities' progress.
Speaking to independent daily Youm 7, Moqrahy stated, "We need to see more help coming from the Italian side… this is our most basic right. Given the amount of aid and information Egypt has given Italy over the death of Regeni in Cairo, we are asking that they do the same for us."
Former Assistant Interior Minister Hosam Lasheen, Youm 7 reports, has pointed to the international agreements over the sharing of information in such cases. He has stressed the need for the interior and foreign ministries of Egypt to support the family of Moawwad.
Foreign Ministry spokesperson Ahmed Abu Zeid told ONTV on Monday morning that Italian authorities had been contacted to run an investigation into the incident. He said Egypt's ambassador in Italy met with security officials, who informed him that one suspect has been arrested in relation to Moawwad's disappearance.
The statements from Interior and Foreign Ministries have come a few days after the European Parliament issued a damning report against the torture and murder of Giulio Regeni, whose maimed corpse was found next to a highway in Cairo early February.
While Egypt's Interior Ministry have denied involvement in the murder of Regeni, who had a strong connection with labor rights activists and unions, the European Parliament said his death could not be isolated from a series of reported murders and torture incidents of political activists blamed on security authorities over the past months.
Following the European Parliament report, Egypt's ambassador to Italy invited Italian prosecutors for a meeting in Cairo to discuss the latest developments in Egypt's investigations into Regeni's death.
Italian officials have asked Egypt to provide more information to Italian investigators looking into the Regeni case. Egypt insists that it has been open and cooperative in sharing information.