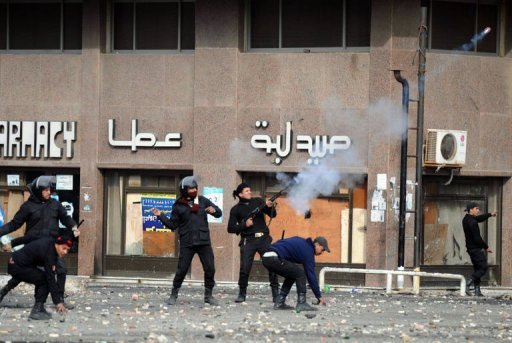 An activist group suggested on Monday that police and the Muslim Brotherhood were involved in the killing of 24 civilians and the torture of 51 others in April.
A report from El Nadeem Center for Rehabilitation of Victims of Violence, stated that 16 citizens were killed by gunshot last month.
The 16 victims include nine who were shot by police in scattered incidents in the governorates of Assiut, Minya, Sohag, Luxor (Upper Egypt) and Beheira (Nile delta).
Another victim was shot dead at Dar al-Qadaa al-Ali in downtown Cairo during clashes with Muslim Brotherhood supporters.
The report counted six others who were gunned down by other civilians in sectarian clashes in front of the Coptic Orthodox Cathedral in Cairo and in Khosous, Qalyubiya.
The report goes on to say that 24 victims died in police custody, and that the Interior Ministry, to cover it up, claimed that they had committed suicide.
The center detected 51 cases in which activists, journalists, and common citizens were tortured, laying the blame on the police for 26 cases, on the Muslim Brotherhood for 20, and on common civilians for five more.
Since former President Hosni Mubarak was deposed last February, Egypt has witnessed several protests that began peacefully but evolved into bloody clashes between protesters and security forces.
Protesters say that the plague of police brutality has persisted in the years after the revolution.
Police brutality, corruption, and torture were some of the major instigators of the 25 January revolution. Under Mubarak, the police was notorious for torturing suspects to death and committing various human rights violations.