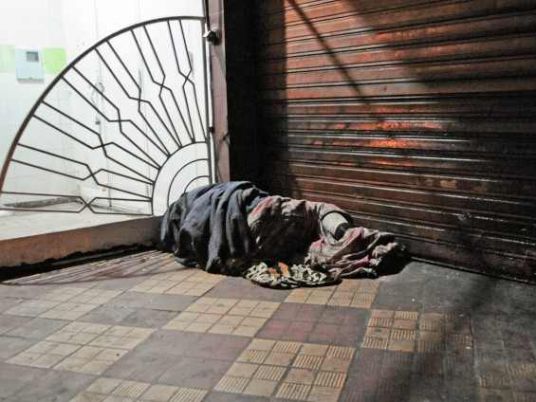 One in five young people in the UK have been forced to sleep rough, a charity for homeless people has reported.
According to a poll published on Thursday and carried out on behalf of Centrepoint, a charity which supports homeless young people, showed that about 18 percent of 18-25 year olds had slept rough in the last year – including sleeping on streets and in cars and night buses – as they had nowhere else to stay.
Seyi Obakin, Centrepoint's Chief Executive, said: "Homelessness is killing young people and 80,000 young people across the UK face homelessness each year."
"We know that homeless young people are twice as likely to die as their peers, which is why we urgently need help to get them off the streets," he said.
Huge problem
The charity, which has organized its annual "sleep out" for Thursday evening, to raise awareness and funds for the charity, said 15,000 young people were facing homelessness over the coming Christmas and more than 1,000 beds for homeless people had been lost in the last year.
"Currently the government does not track the number of 18-25 year olds rough sleeping nationally. Our poll proves the issue of young people sleeping rough is huge and nobody else is giving an accurate picture of the problem," Obakin added.
He said: "The government's only data on rough sleeping does not break down by age and is limited to estimates and a one-night snap-shot survey."
"From this it's impossible to ensure that vital support services for homeless young people are available in the right place at the right time," Obakin said.
Families struggling
The charity commissioned ComRes to speak to 2,011 young people.
Of those who disclosed they had slept rough over the past year, 40 percent said they had spent one night doing so and a third said they had done so for between one night and one week.
Since the introduction by the British government of "austerity measures", including a cap on benefits, many families have struggled with accommodation and household bills with some being forced to move to areas where housing is cheaper, the charity said.
More than one million people in the U.K. have become dependent on food banks since the austerity measures were put in place.