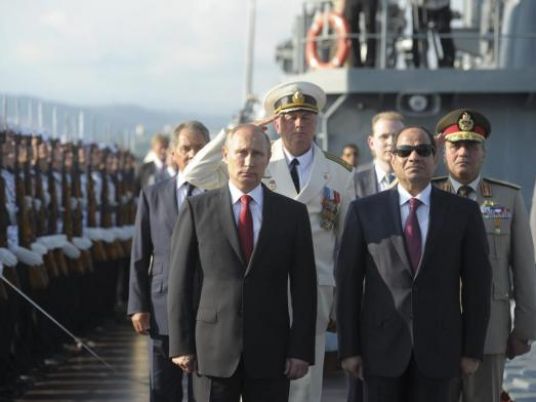 Egypt has signed a US$2 billion deal with Russia for the purchase of Russian MIG-29 fighters, a military source quoted by Russian agency Interfax said Friday, confirming earlier Russian news reports in May.
The source did not elaborate on the number of pieces included in the deal, but a report in May by Vedomosti newspaper put the number at 46.
However, Russian Itar Tass agency quoted a MIG corporation spokeswoman, Anastasiya Kravchenko, as saying that such supply to Egypt was not in the company's plans.
"Rumors about our promising contracts are exaggerated and are nothing but speculations," Kravchenko told Itar Tass.
The conflicting reports emerge a week after Russia granted Egypt a Molniya-class missile warship. They also come days before a planned visit by Egyptian President Abdel Fattah al-Sisi to Russia on August 25.
Egypt and Russia boosted military cooperation when the United States, an annual supplier of a $1.3 billion aid to Egypt, briefly halted a portion of its assistance to Cairo following the ouster of former president Mohamed Morsi in 2013.