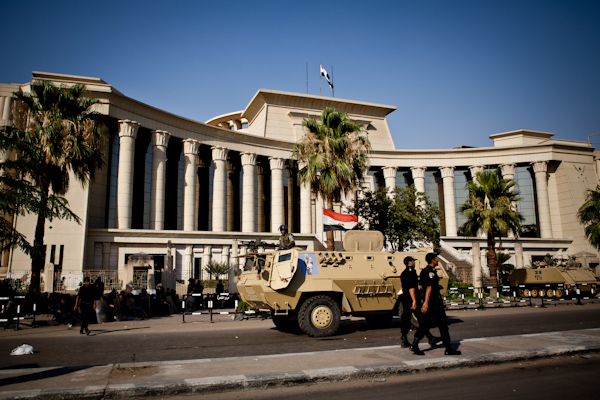 A number of youth movements and revolutionary coalitions have called on President-elect Mohamed Morsy not to take the oath of office at the Supreme Constitutional Court, which is required under the supplement to the Constitutional Declaration.
"Doing so gives legitimacy to the declaration that we all reject," said Shady Ghazali Harb of the Coalition of Revolutionary Youth. Mohamed Abdel Aziz of the Kefaya Movement agreed with this statement.
"There should be another, more popular platform where Morsy can be sworn in," said Hamada al-Kashef of the Coalition of Revolutionary Youth.
Sherif al-Rouby of the April 6 Youth Movement insisted that Morsy be sworn in at Parliament. "But he should not do so before he gets his full powers," he said.
"I believe there are negotiations between Morsy and the military council to reach a compromise on this issue," said Haitham Mohamedein of the Revolutionary Socialist Movement.
Edited translation from Al-Masry Al-Youm