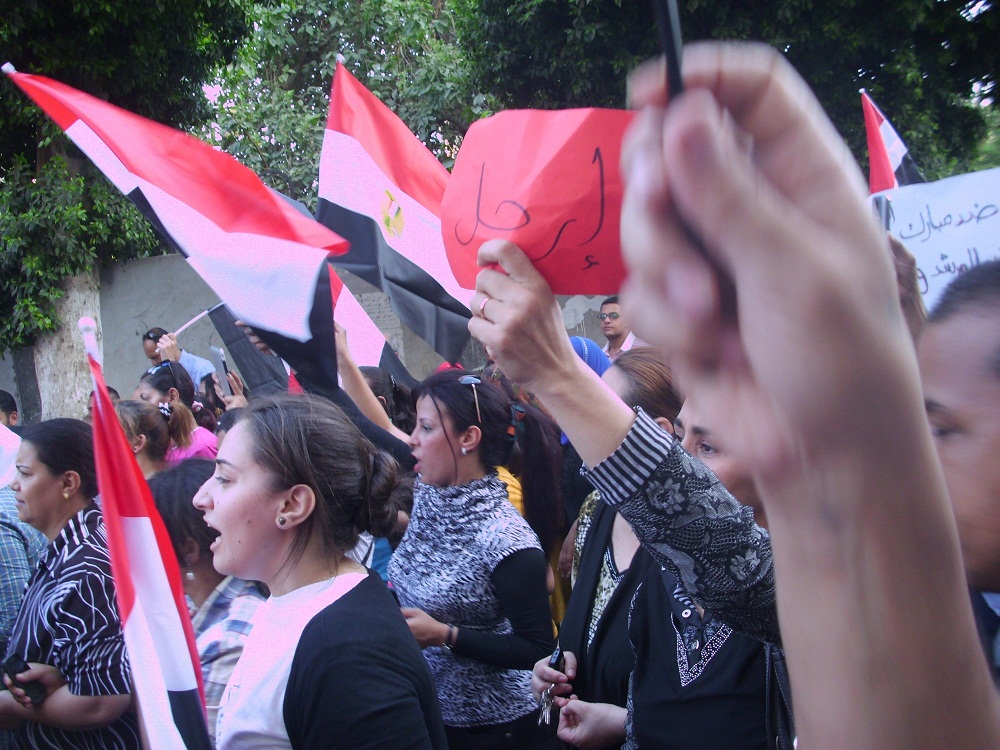 A human rights movement criticised the Constitutional Declaration issued by interim President Adly Mansour, saying that Article 19 grants the Armed Forces absolute powers without any restrictions to ensure that civilians are not subjected to military trials.
The rights group No to Military Trials of Civilians said Thursday that, if that article is not amended, Egypt would be reproducing the same conditions prevalent under the rule of the Supreme Council of the Armed Forces (SCAF), depriving thousands of civilians of their right to a fair trial. This time, the movement said, the justification will be that it is necessary to combat terrorism, rather than "thuggery" as before.
The movement, which was established by human rights activists, said that a committee formed by ousted President Mohamed Morsy had studied the files of civilians who faced military trials from the 25 January 2011 revolution up to the former leader's election. The group says that these files show that, even though Morsy pardoned several prisoners, who remain in custody nonetheless, there are still 1,101 civilians in prison who will face military trials.
The movement called on President Adly Mansour, who has served as a judge, to immediately release those citizens who were awarded a comprehensive pardon by Morsy and to look at the files of the 1,101 others who were not pardoned. The movement also said that the state should compensate those civilians morally and financially, as well as apologize to them for any damages.
The statement further called for amending Article 198 of the constitution, which allows for the trial of civilians before military courts. It also suggested reincorporating Article 63 of the original draft constitution, which was removed from the final version written in 2012.