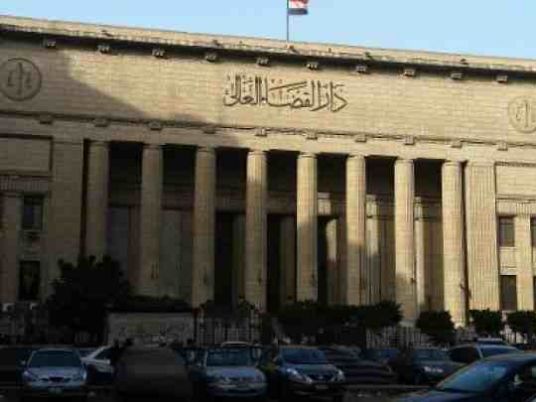 A human rights organization has slammed judicial procedures that turned a rights lawyer from a witness into a suspect into the killing of Shaimaa al-Sabbagh, an activist during a demonstration marking the fourth anniversary of the January 2011 uprising.
The Arab Network for Human Rights Information (ANHRI) said in a
report
that activist and lawyer Azza Suleiman, who volunteered her testimony in the killing of Sabbagh, has now been listed among defendants from the Popular Socialist Alliance who were accused of staging unlicensed protests.
ANHRI said Suleiman happened to be at a restaurant in Downtown Cairo near the scene of the incident, and volunteered her first-hand account to the General Prosecution, accusing police of shooting Sabbagh dead. Volunteering her testimony resulted in the lawyer facing accusations of taking part in the protest that "disturbed public security".
"Suleiman founded the Center for Egyptian Women's Legal Assistance (CEWLA) in 1995 to provide legal support and assistance for marginalized women in the most deprived and poorest areas in the country," said Anhri. "As an independent rights institution, it got its share of media attack and smear campaigns due to its independence and criticism of Egypt's human rights record."
The organization quoted its director, Gamal Eid, as saying that the measure taken against Suleiman was apparently a retaliation for her testimony against the police forces.
A police officer had been referred to criminal trial earlier this month over charges of committing the murder of Sabbagh. Public outrage erupted after she was shot with birdshot at close range, piercing her heart and lungs, while she was carrying flowers during a peaceful protest.